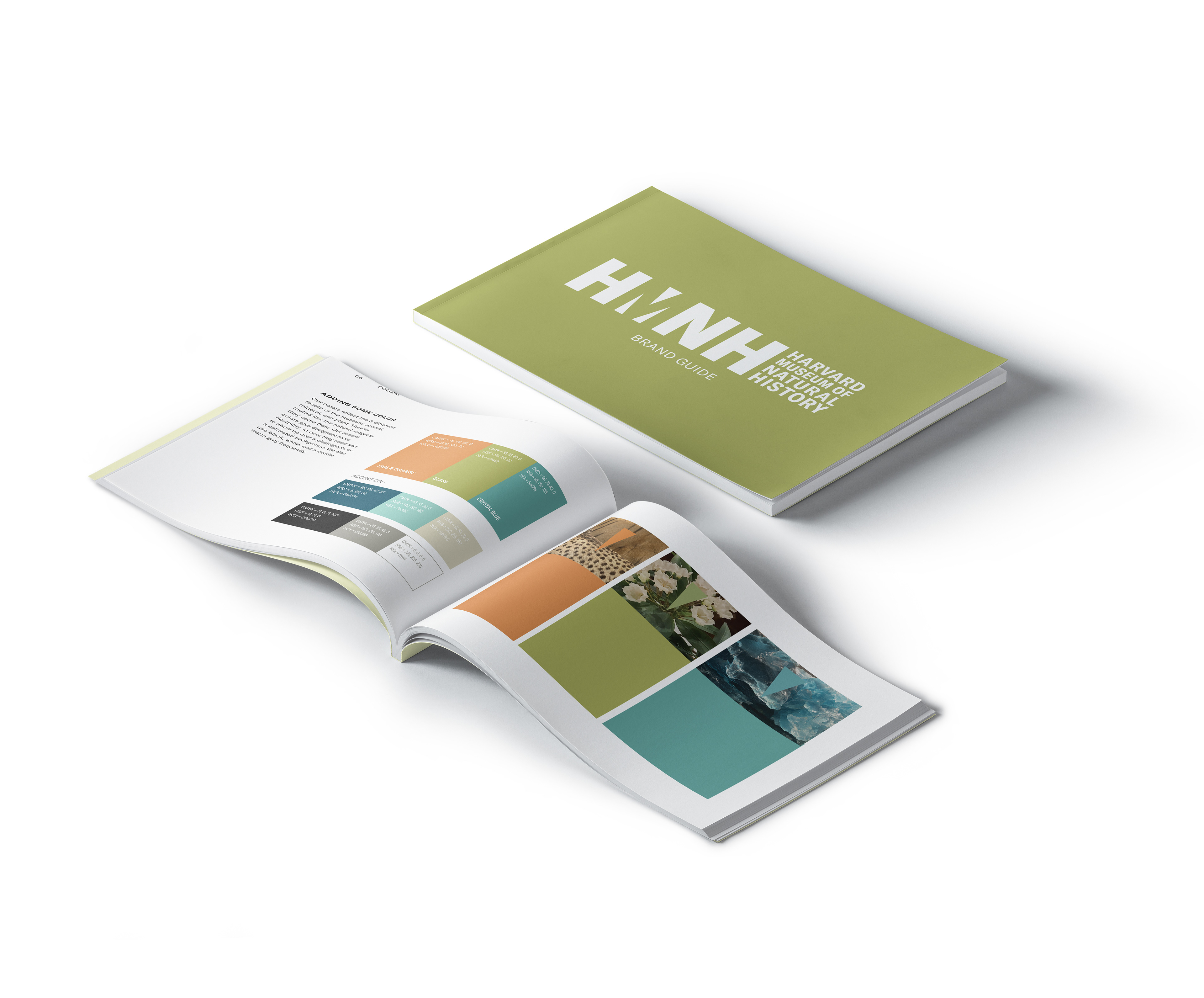 Concept
This rebrand of Harvard Natural History Museum is meant to tie together their historical building's style with their audience of children, families, and curious students. Using color and typeface, I combined those two influences into something pleasing but refined.

This is a brand concept created as a student, and is not a real world product.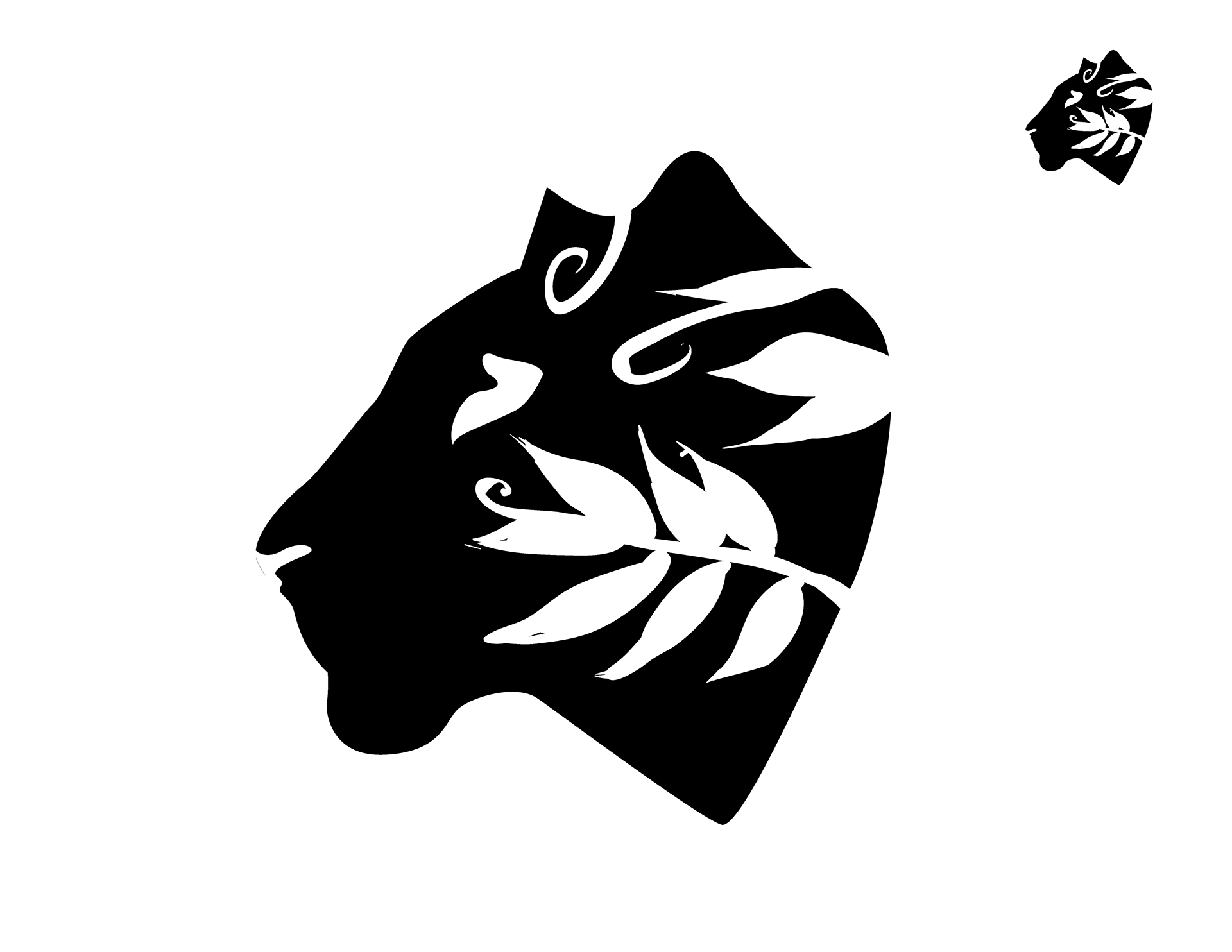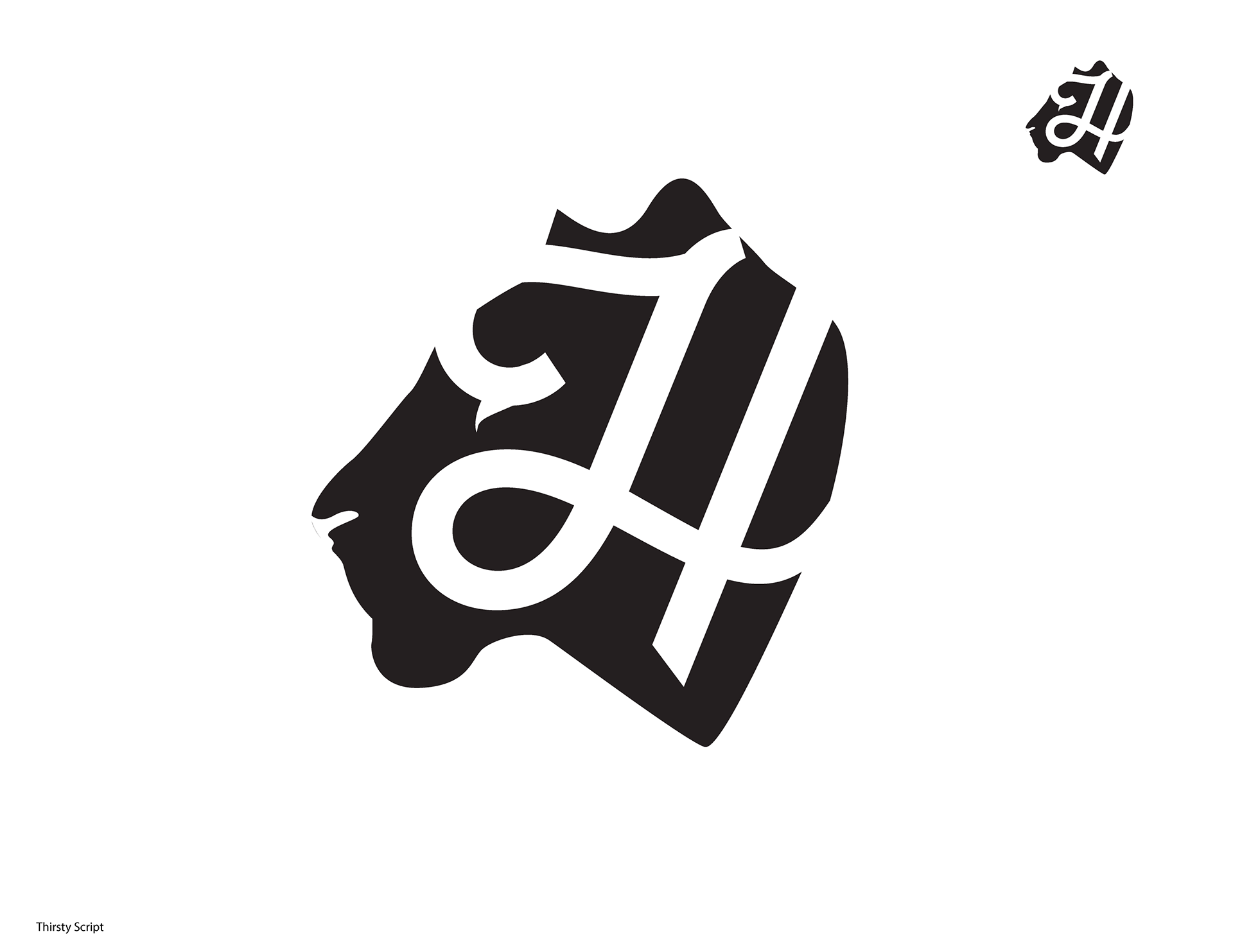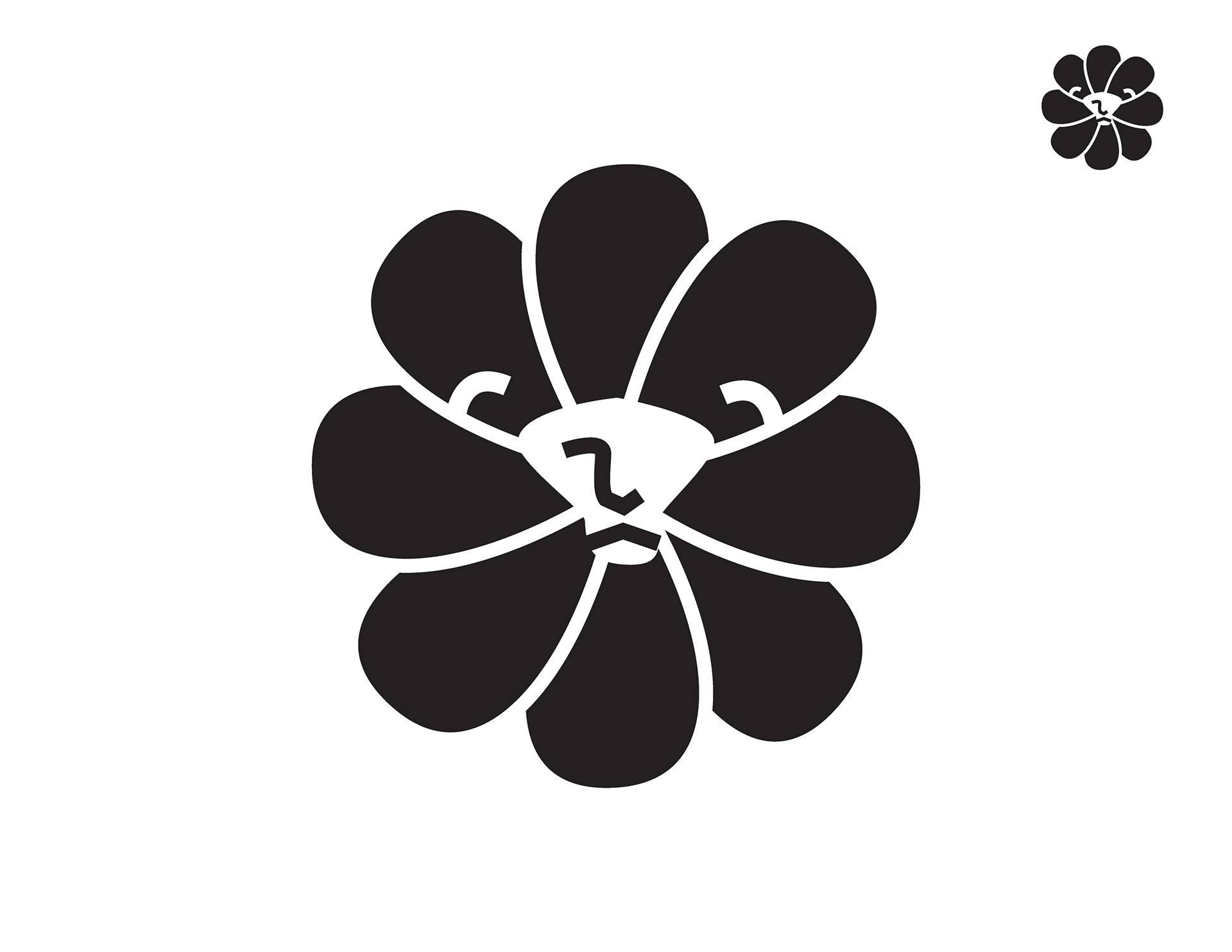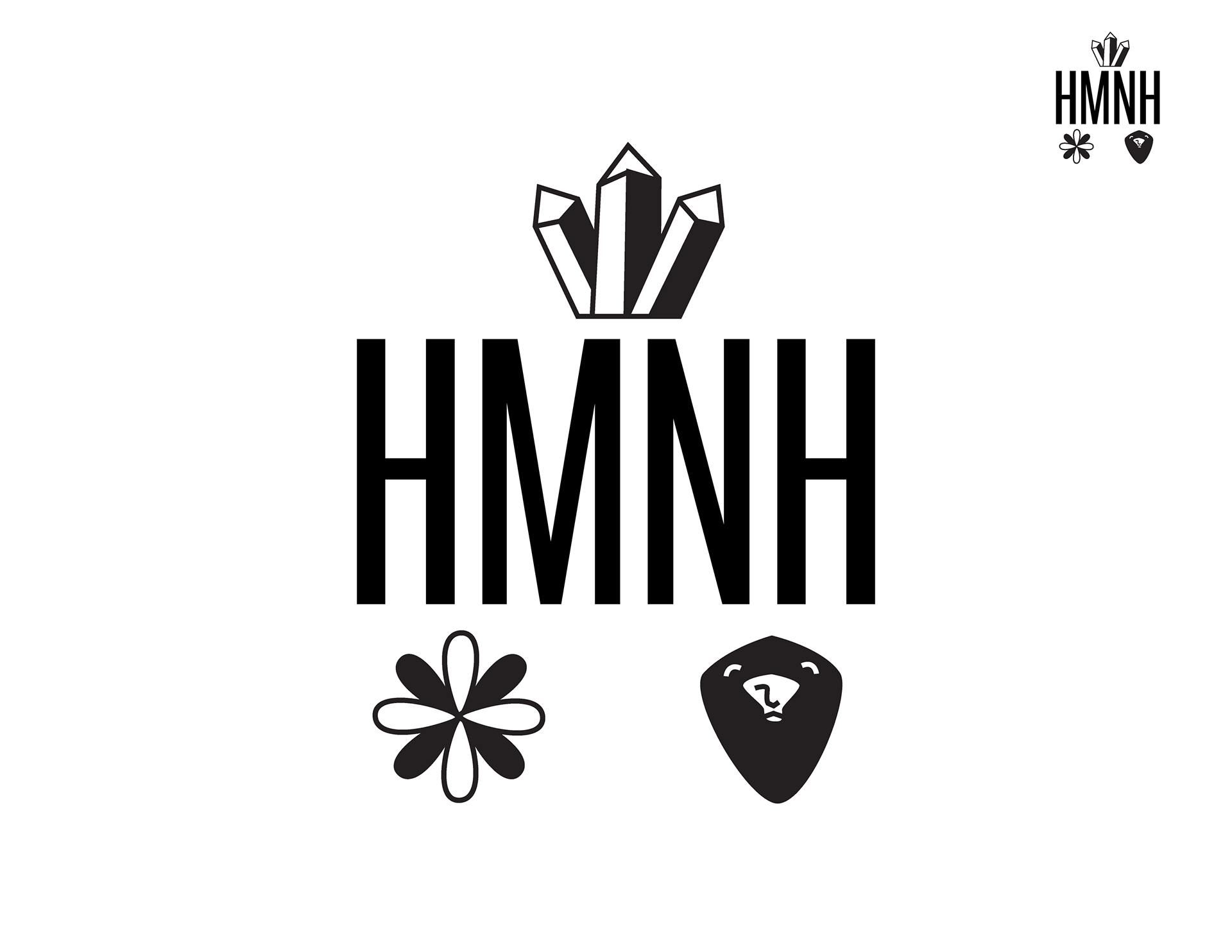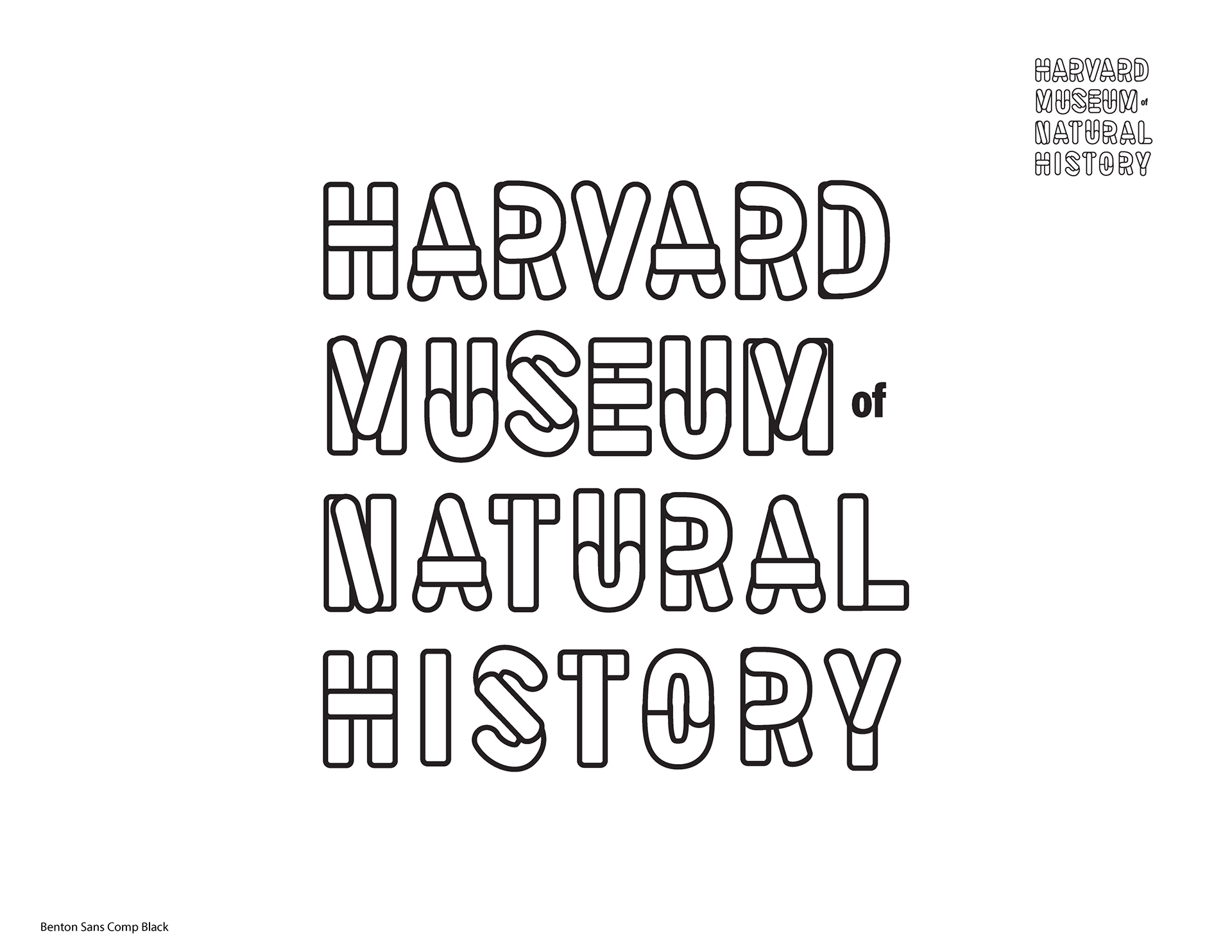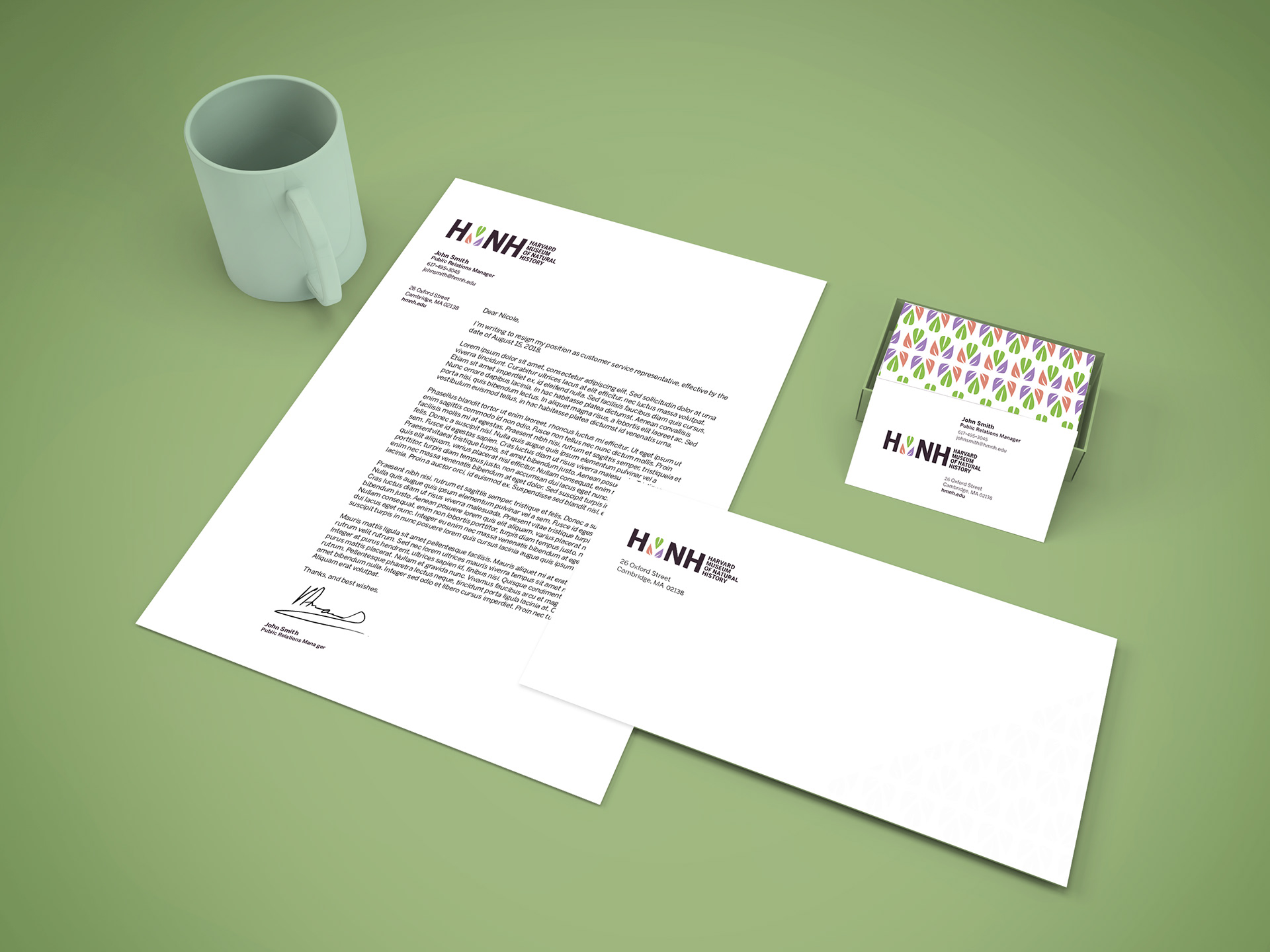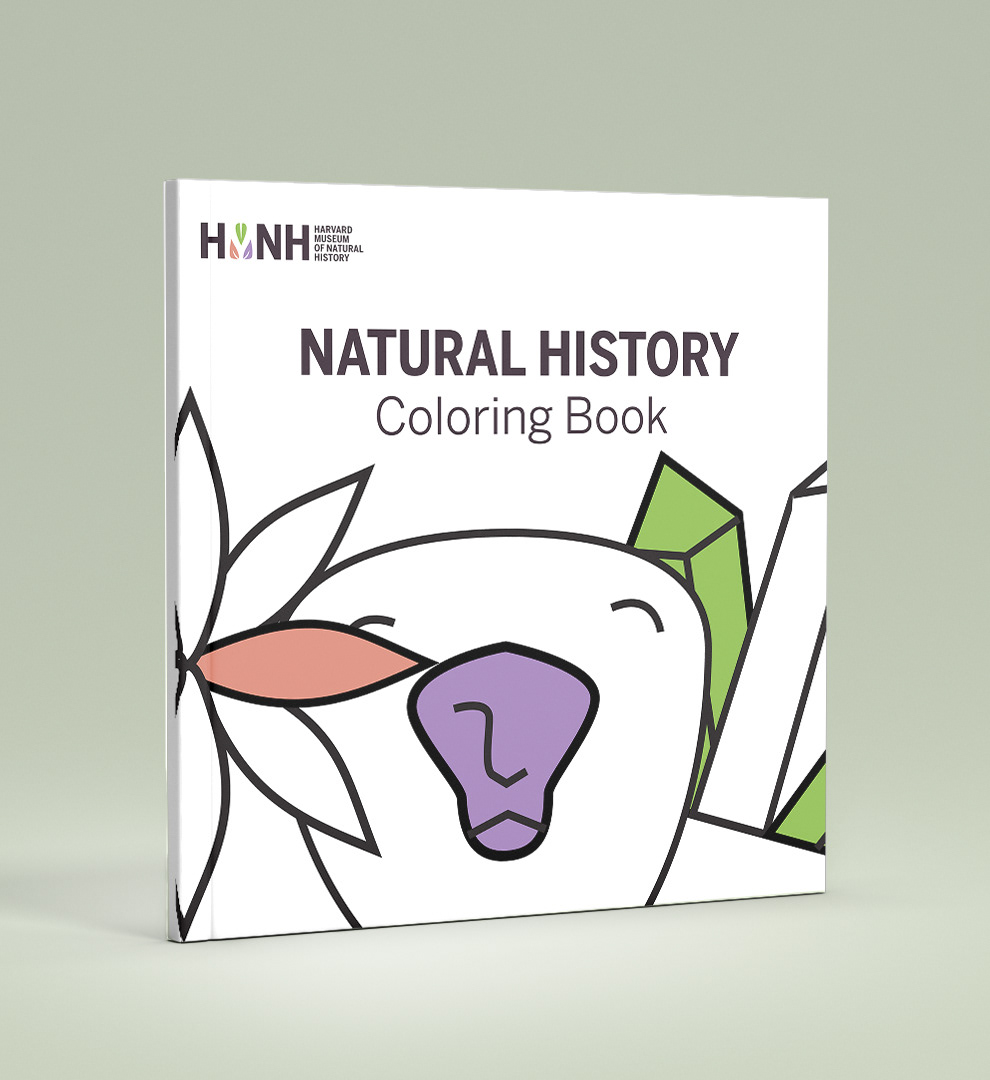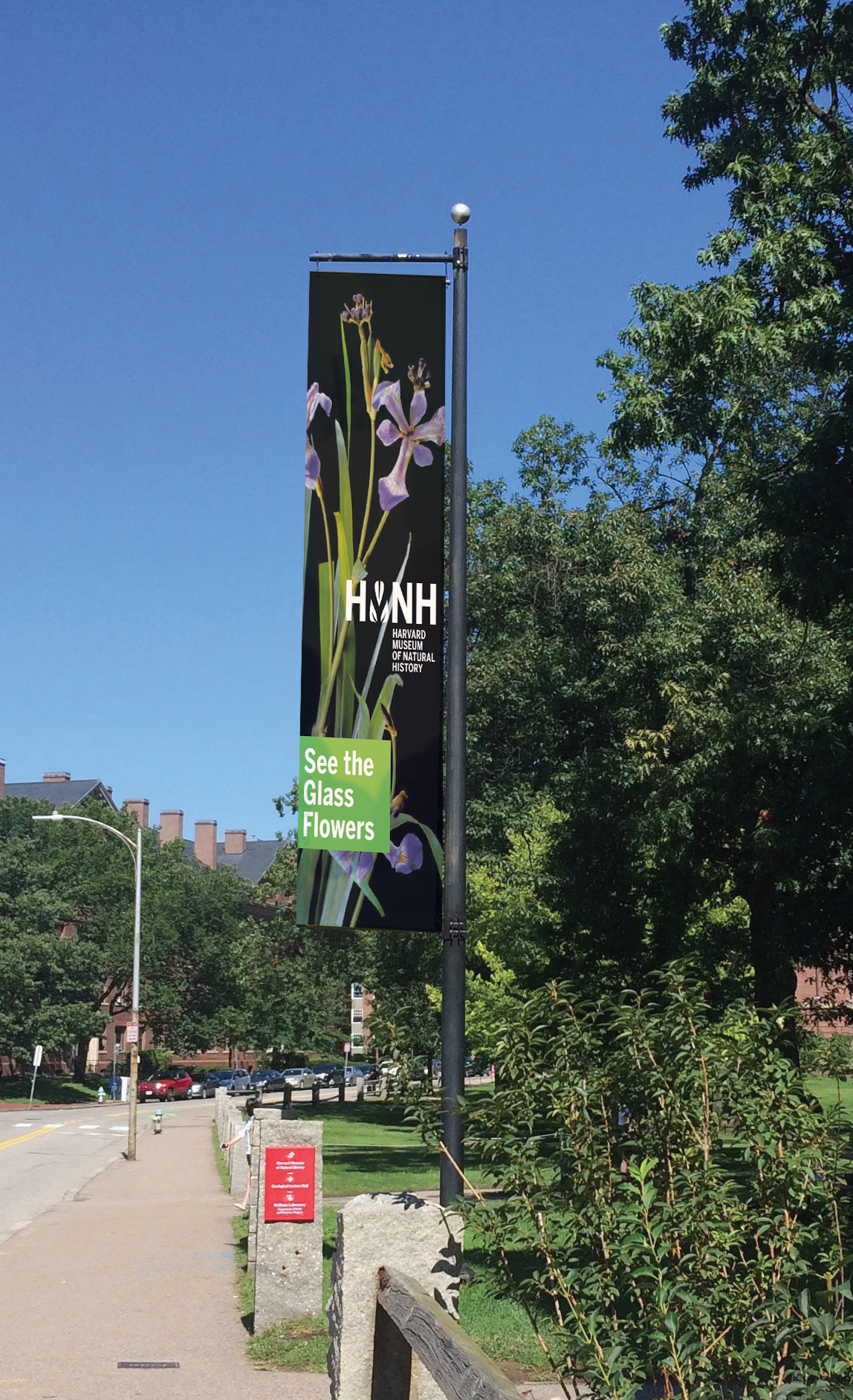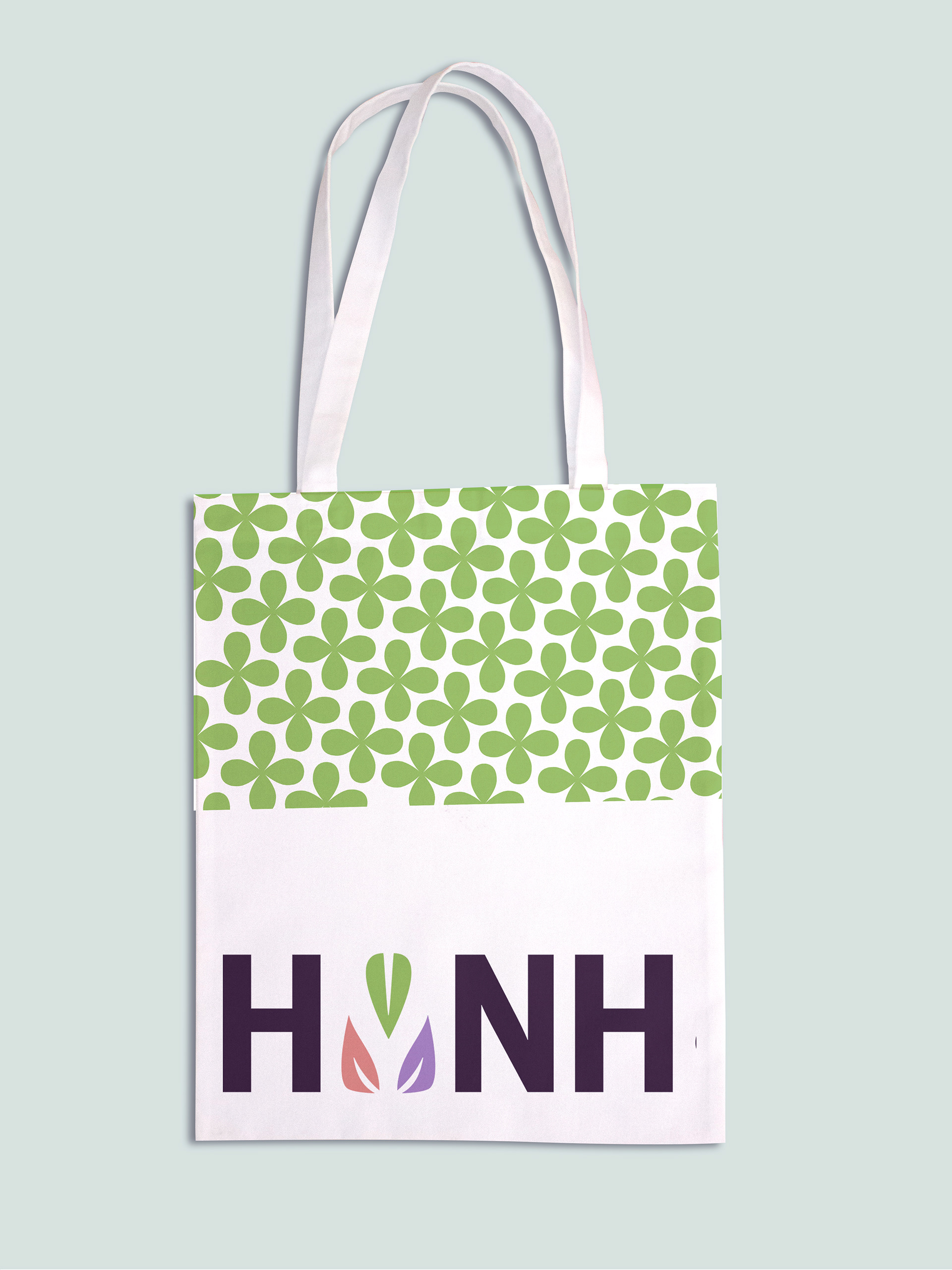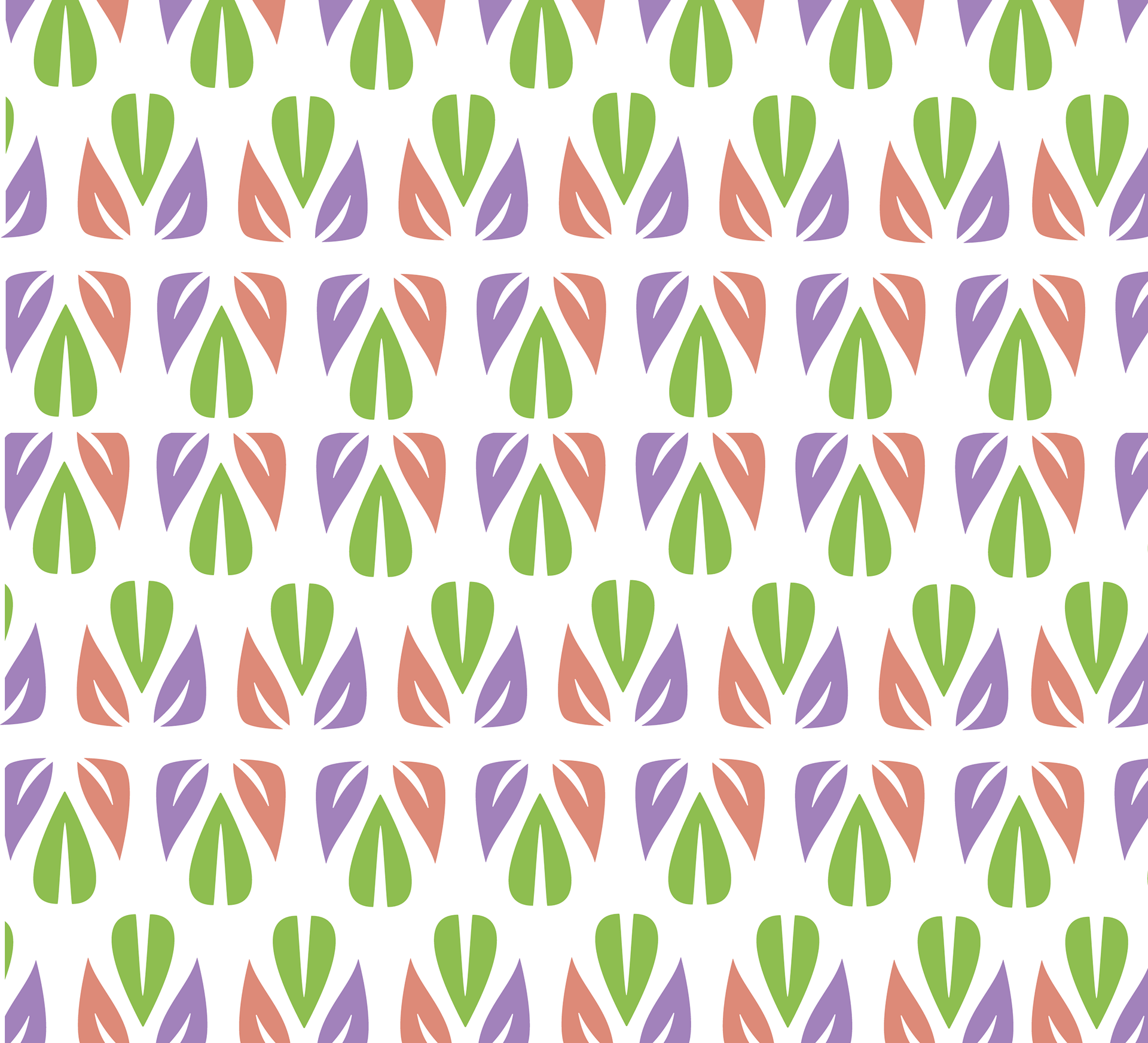 Process
These are early logo and branding ideas that I ended up moving away from later on.



Logo
In this logo the abbreviation HMNH becomes  a distinct, eye catching symbol. Bold, geometric sans-serifs convey the permanence and the longevity of the museum. The 3 counter-spaces in the M represent the 3 private collections that came together to form the museum — animal, plant, and mineral. The 3 main colors tie into those facets as well.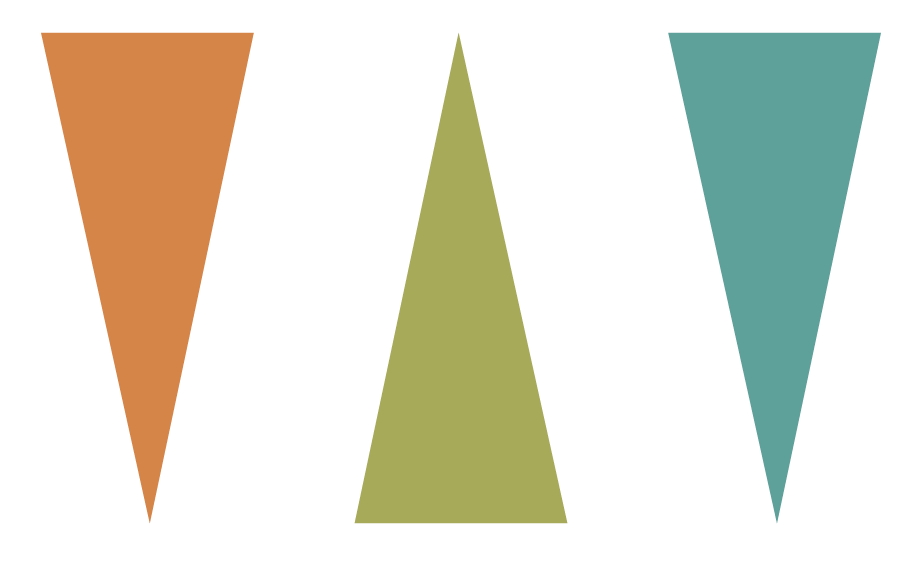 Triangle Motif
One of the most distinct parts of the HMNH logo is the triangle found in the counter-space of the M. This triangle acts as a visual accent, an abstract shape that unites our communications.

HMNH might use the triangle as a clever nod in advertising, or to replace an arrow in way-finding. It's a versatile symbol, and it's always open to new uses.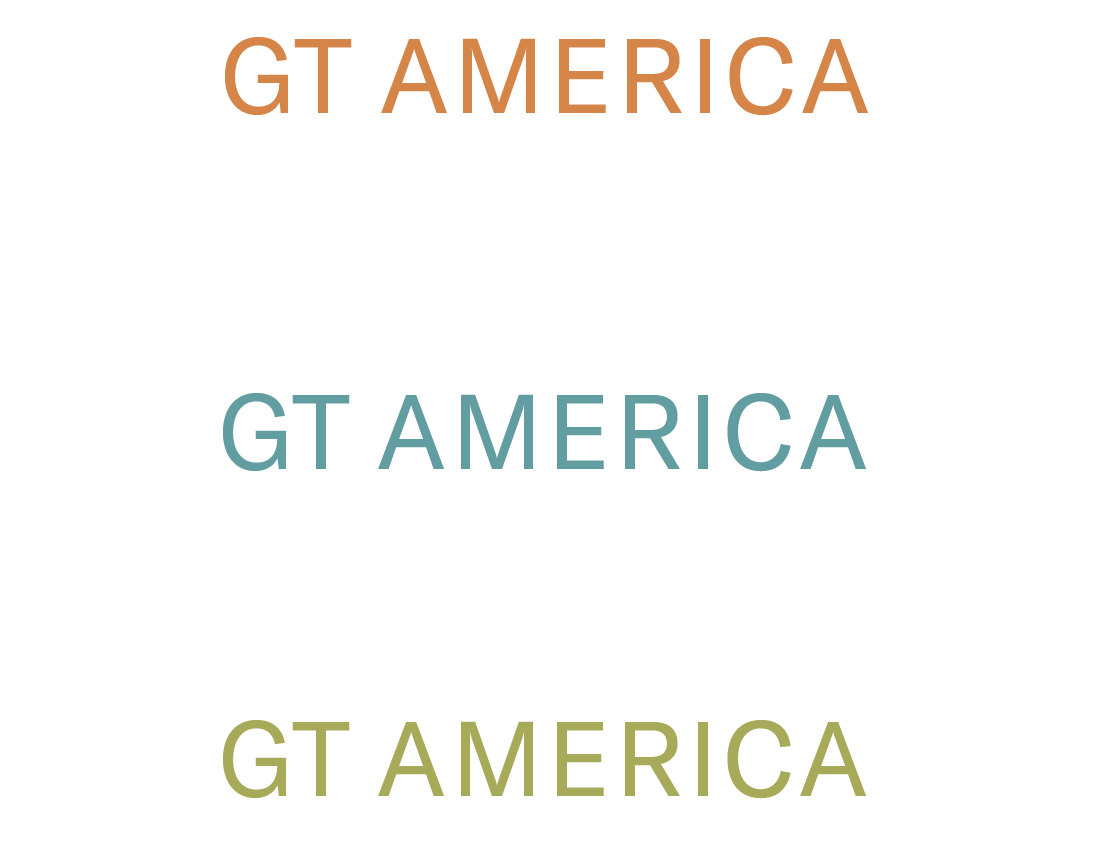 Typeface

GT America, with its varied weights and versatile, simple geometry, is the official typeface. It allows HMNH the flexibility to use the same font for their logo, text, and headers. The extended widths are only to be used in advertising, to create visual elements that pop off the page. The other fonts can be used anywhere, from wayfinding to official documents.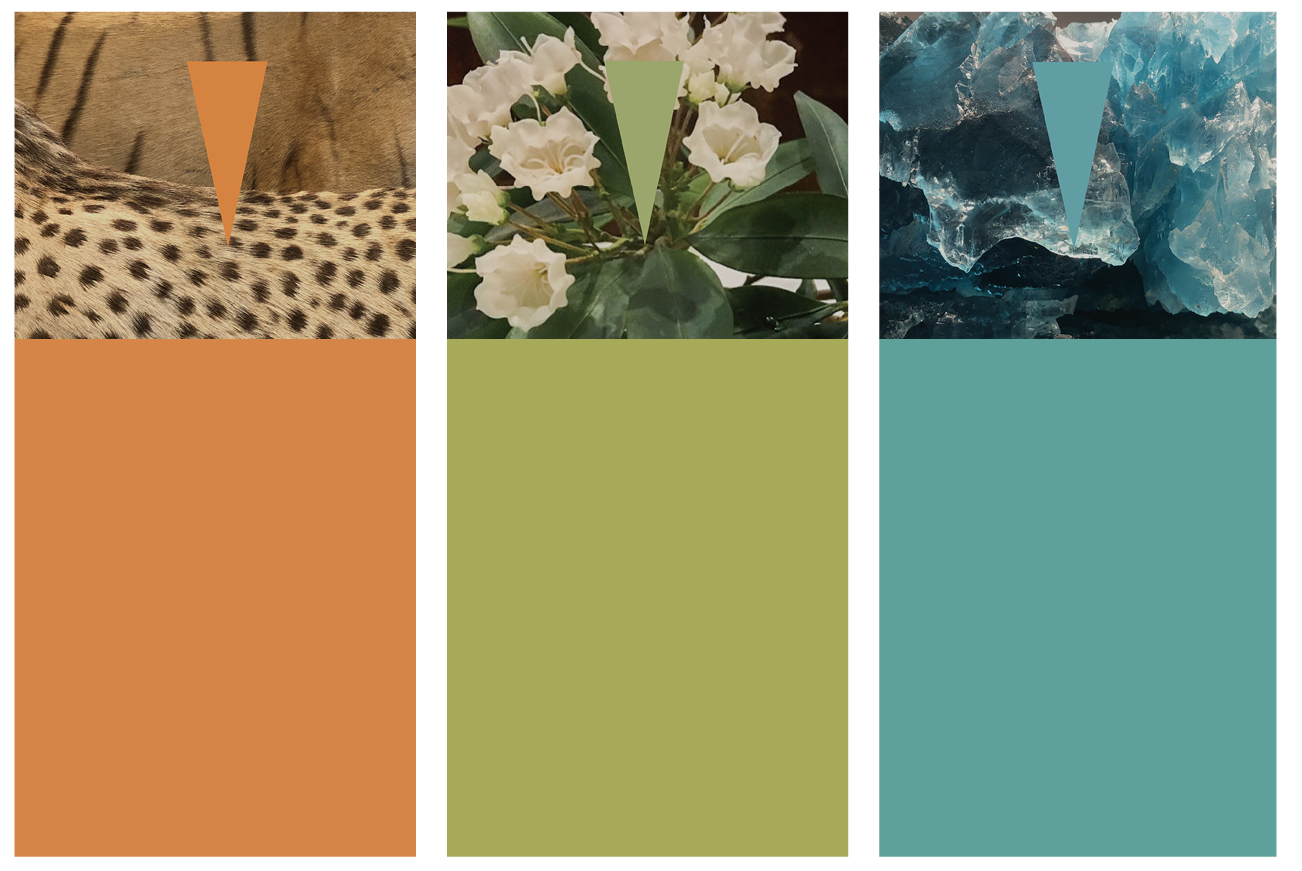 Colors
The colors reflect the 3 different  facets of the museum: animal, mineral, and plant. These colors are muted like the natural subjects they come from.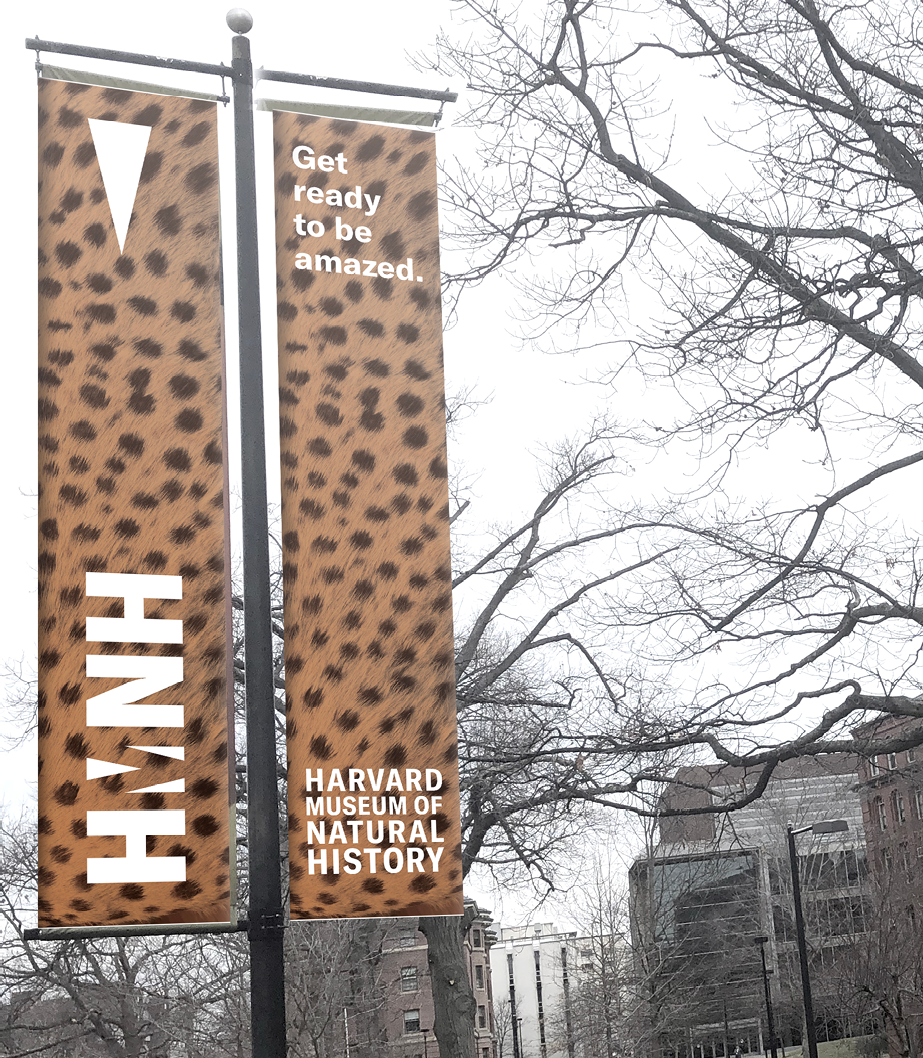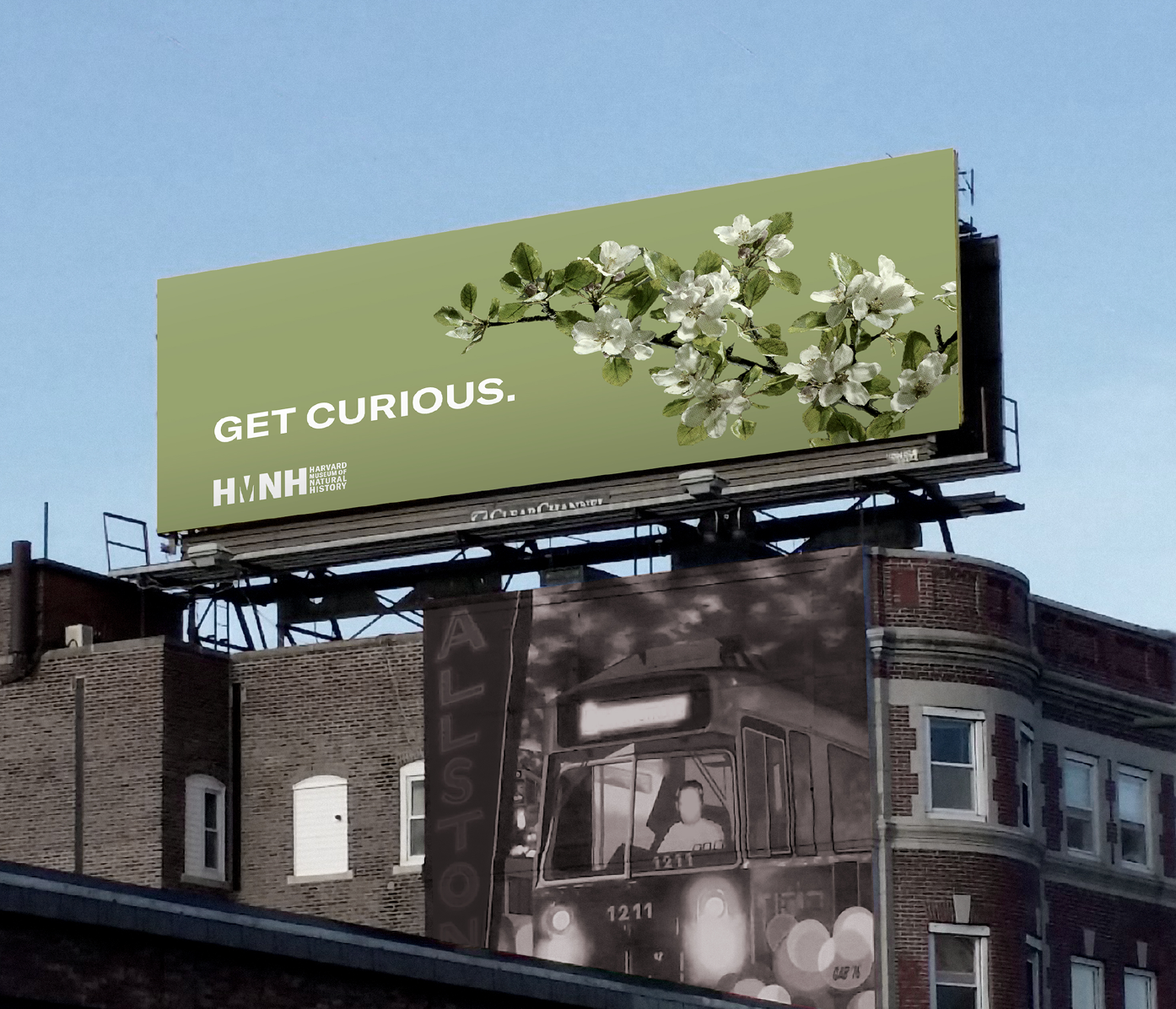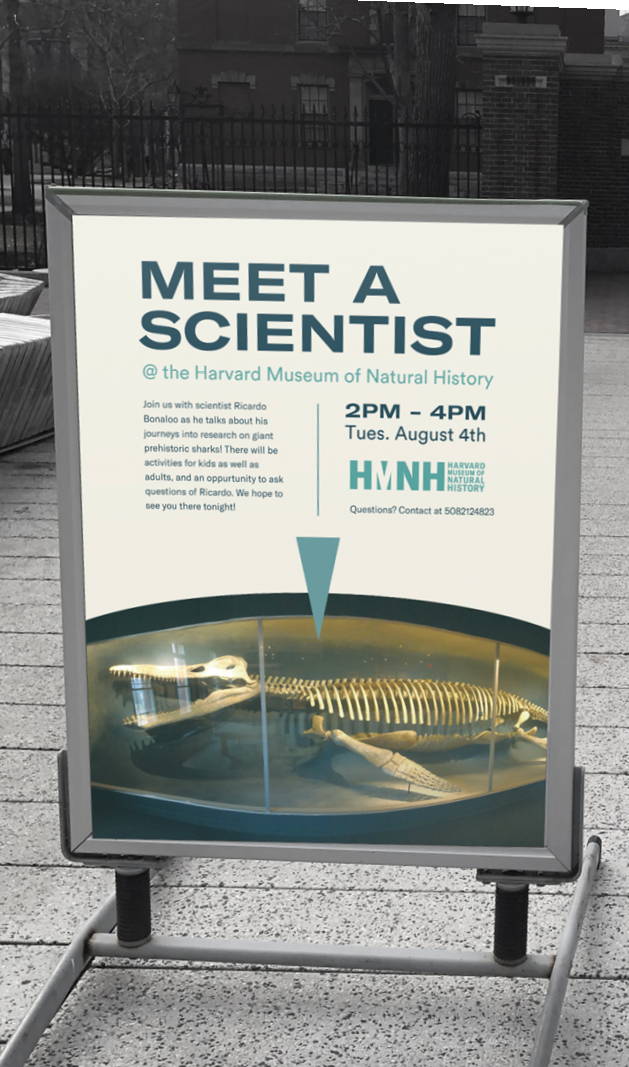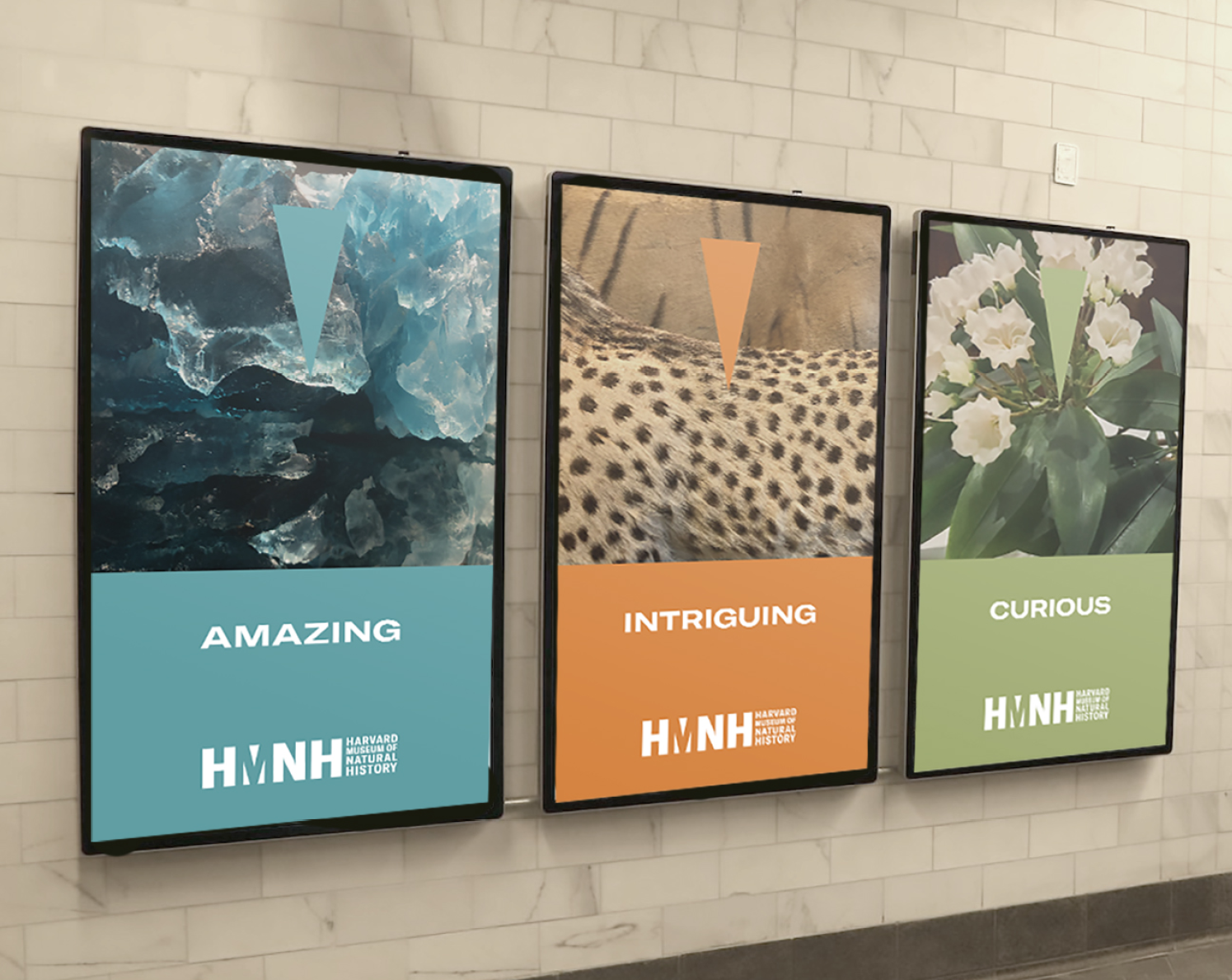 Advertising
In these ads, I want to capture that sense of curiosity that visitors feel when they visit the museum. Images of the collections should be prominent on most ads, since that's what draws people in. I focused on banners and ads in the local Boston area, to build awareness of the museum.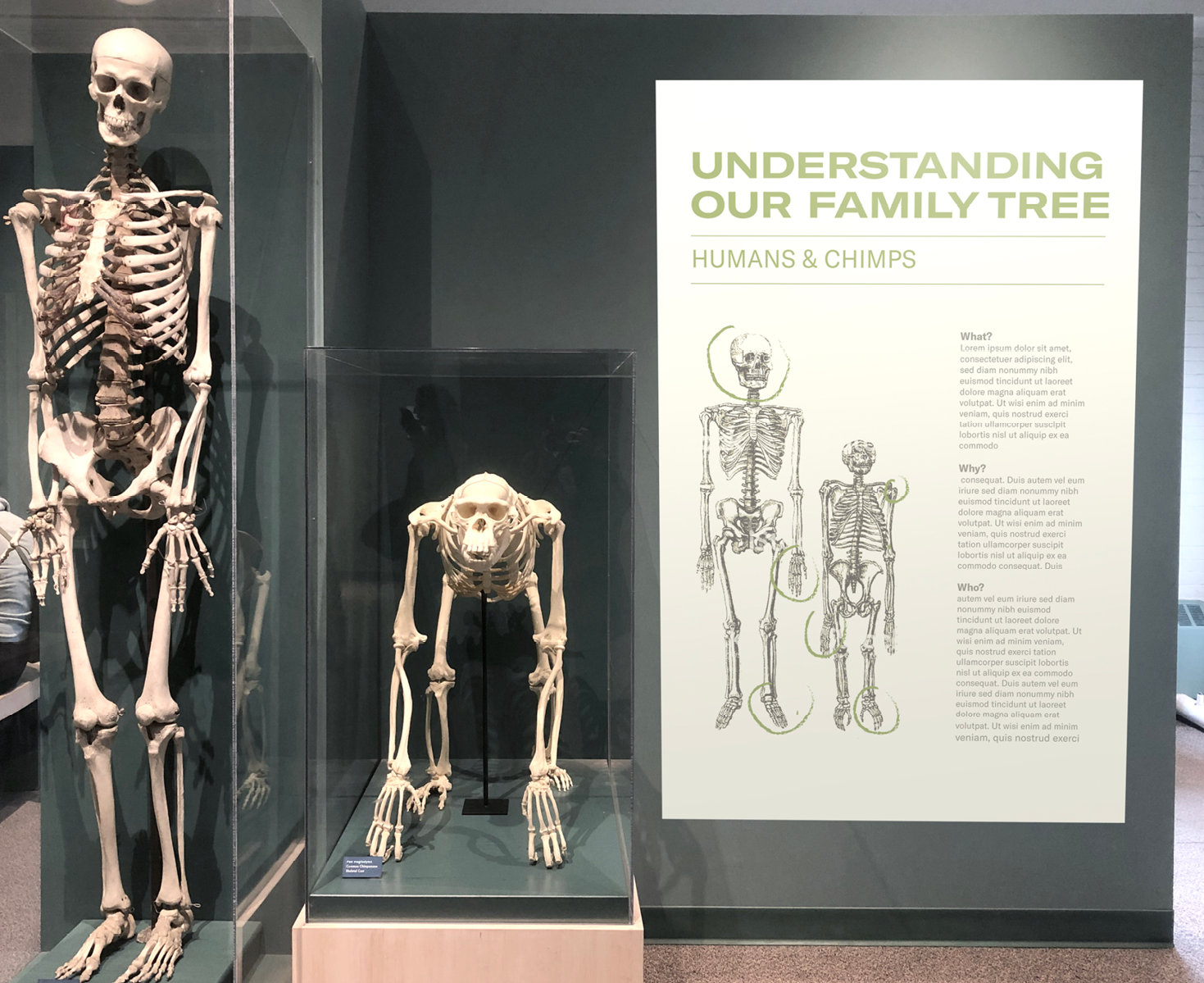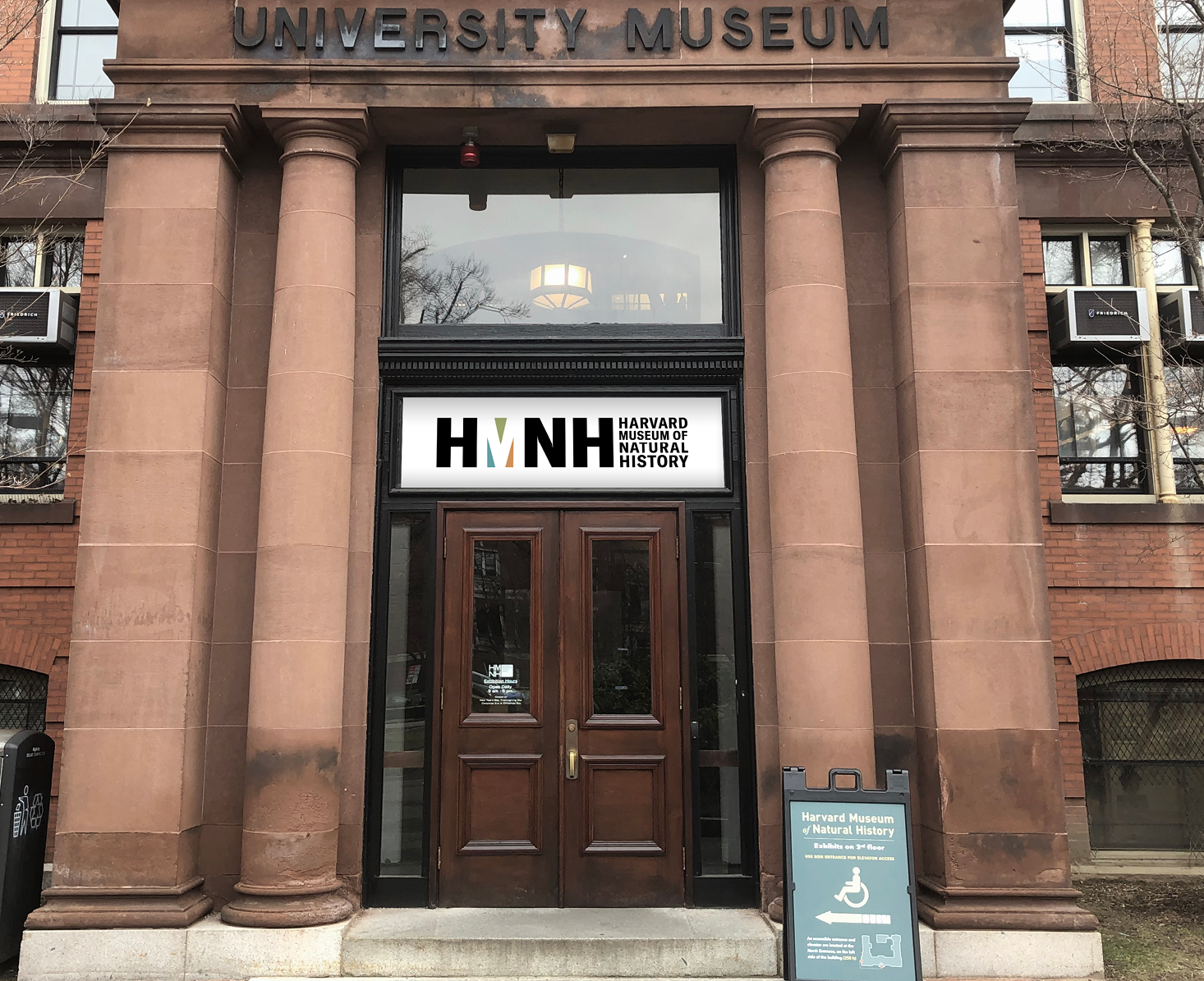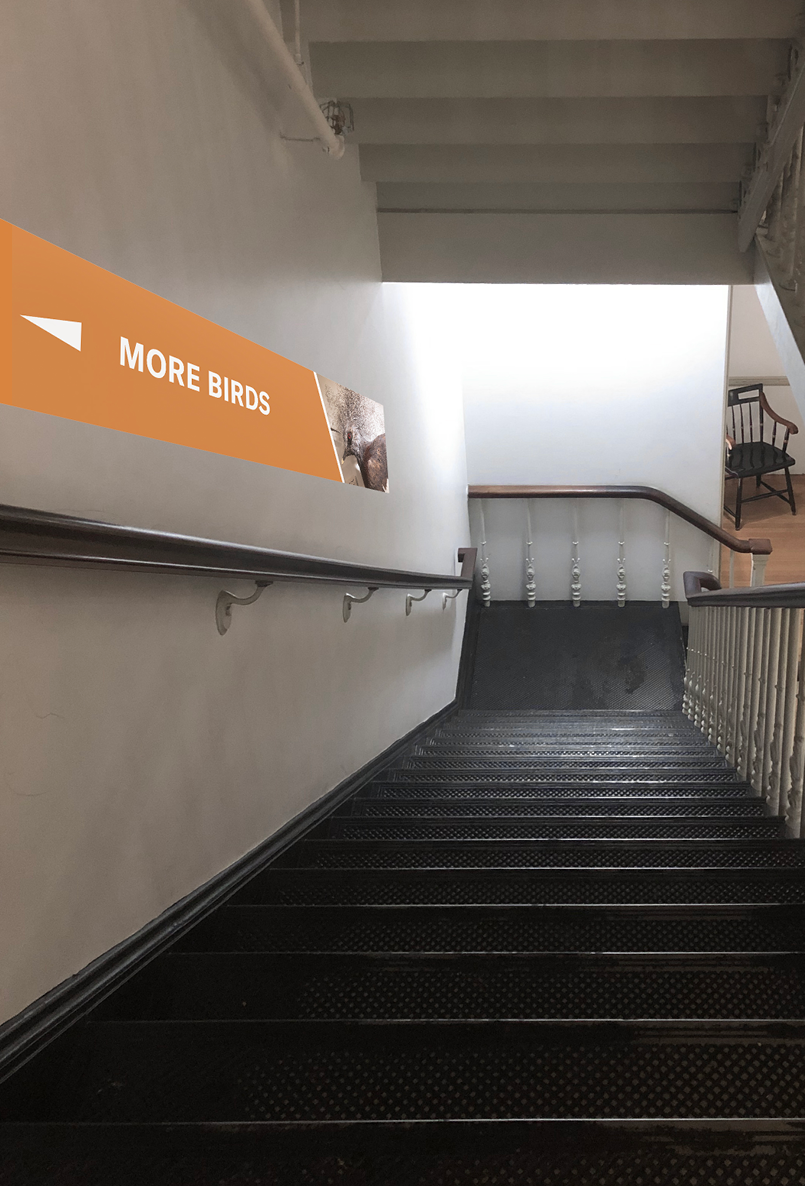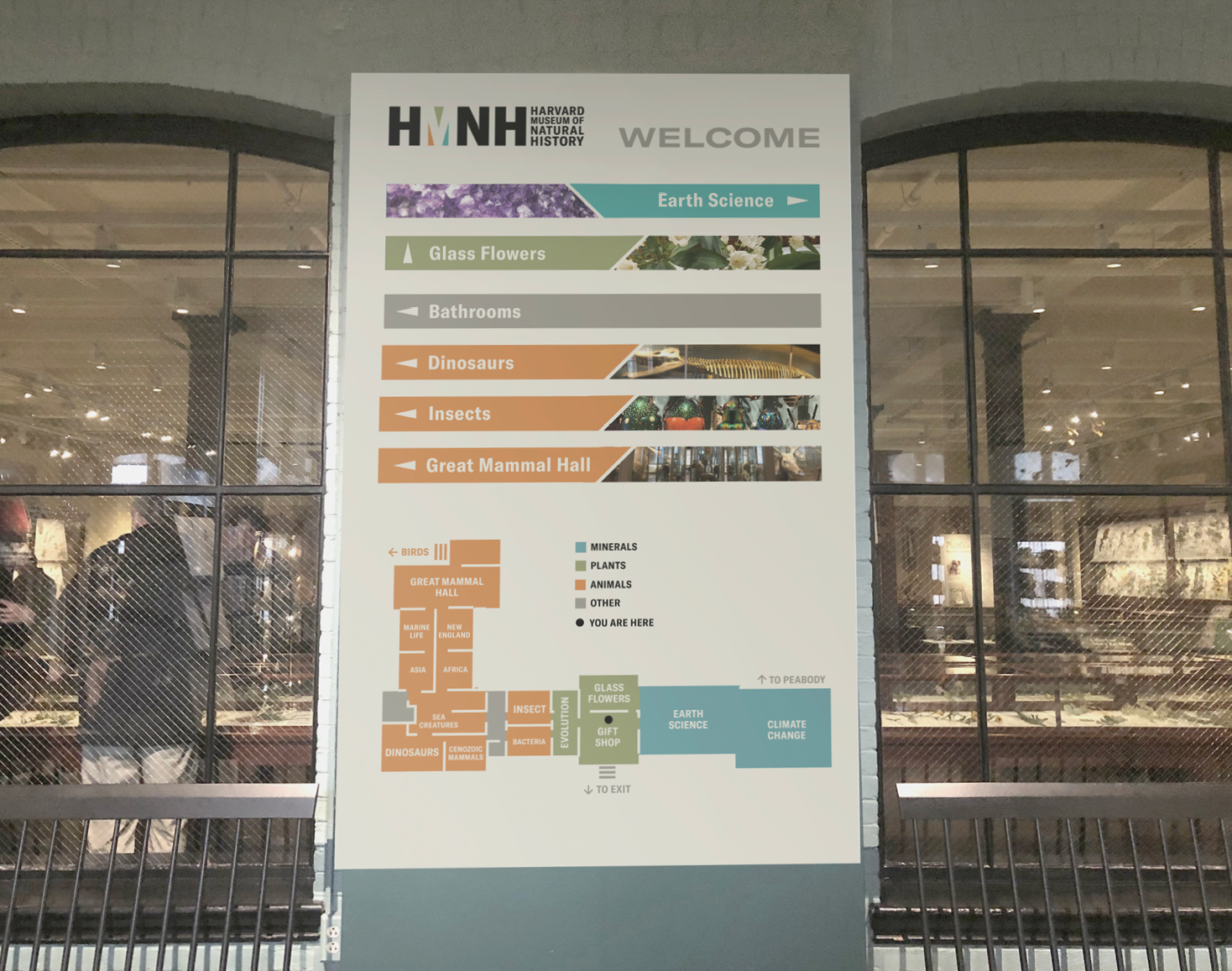 Wayfinding
The way people make their way around the museum is important. I've positioned clearly readable signs and wayfinding devices at key pain points. For example, patrons have to climb several fights of stairs to enter the museum, so I placed a sign there that points up the stairwell so they don't get lost.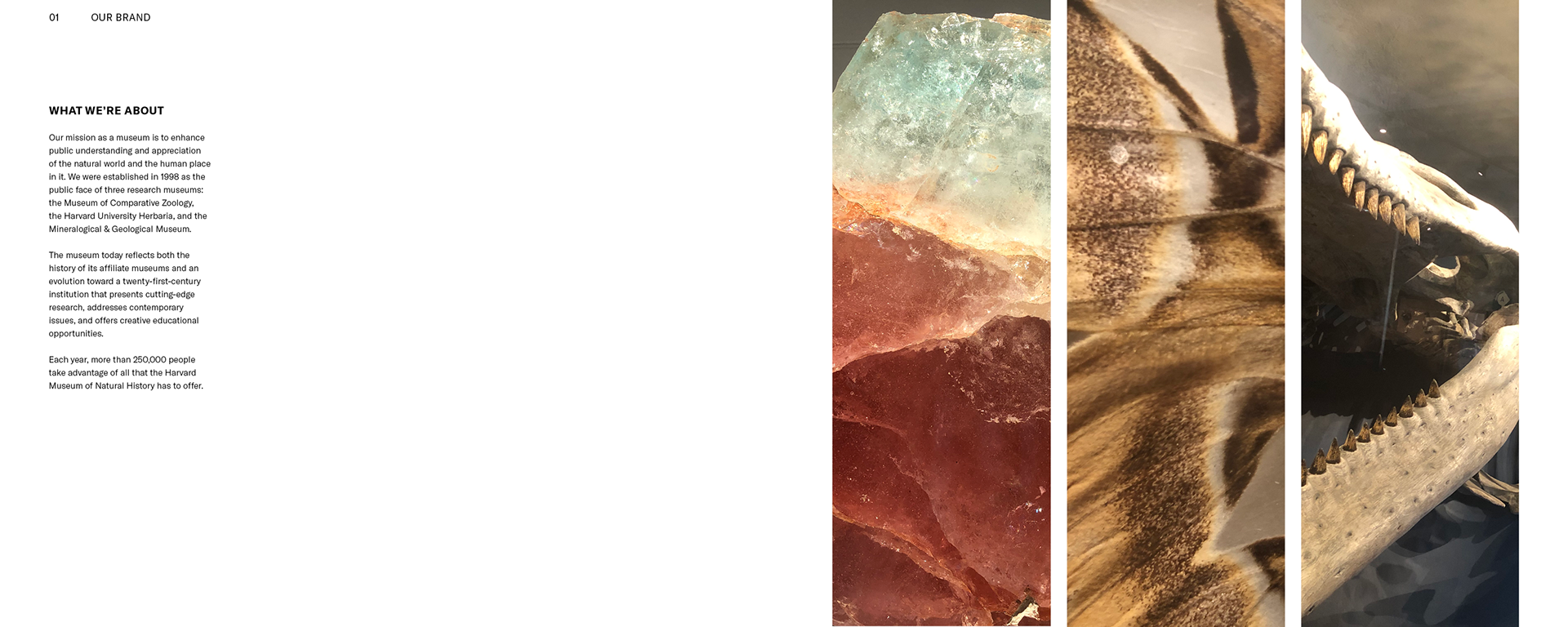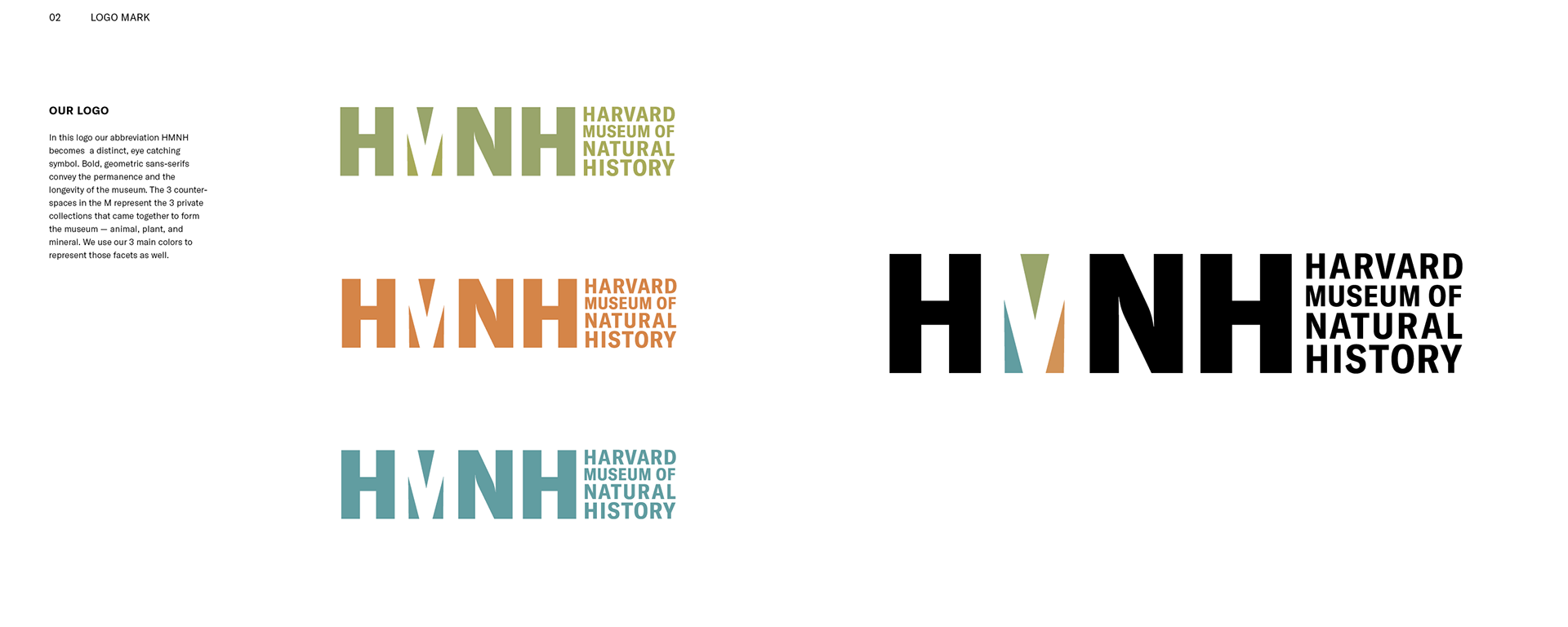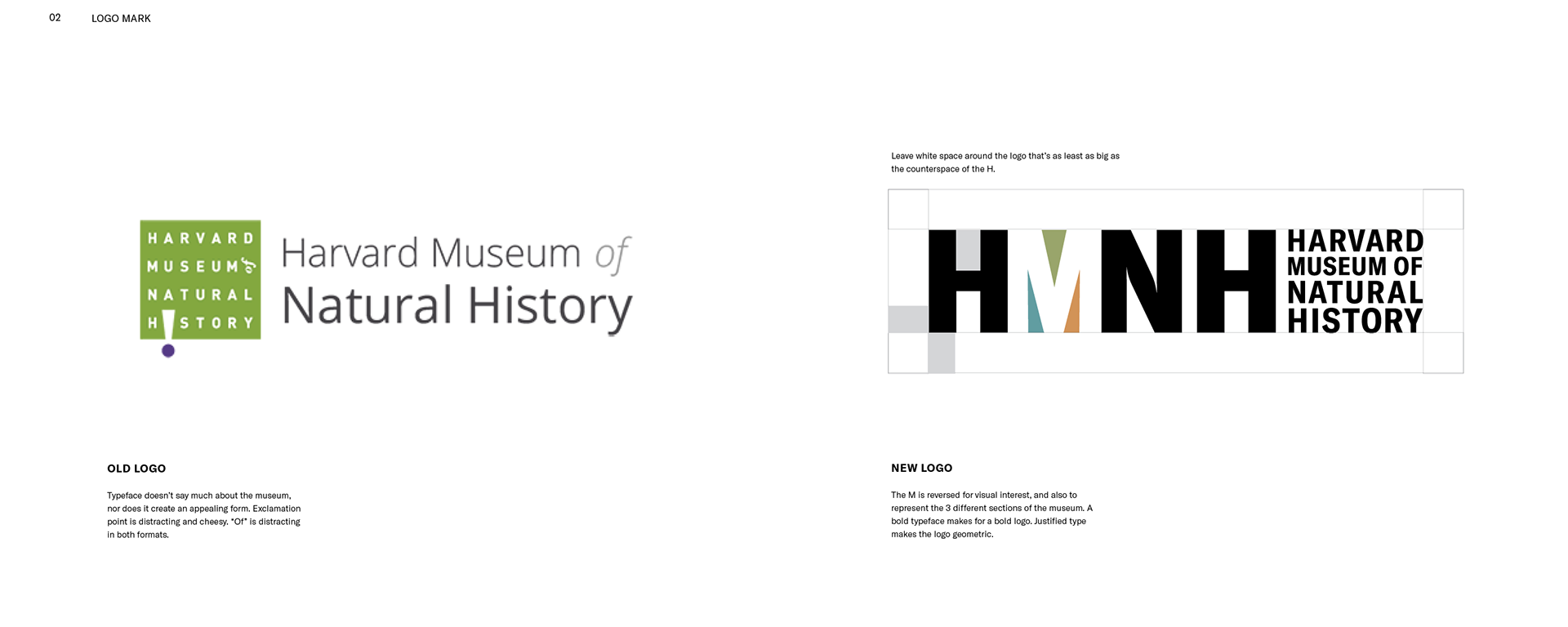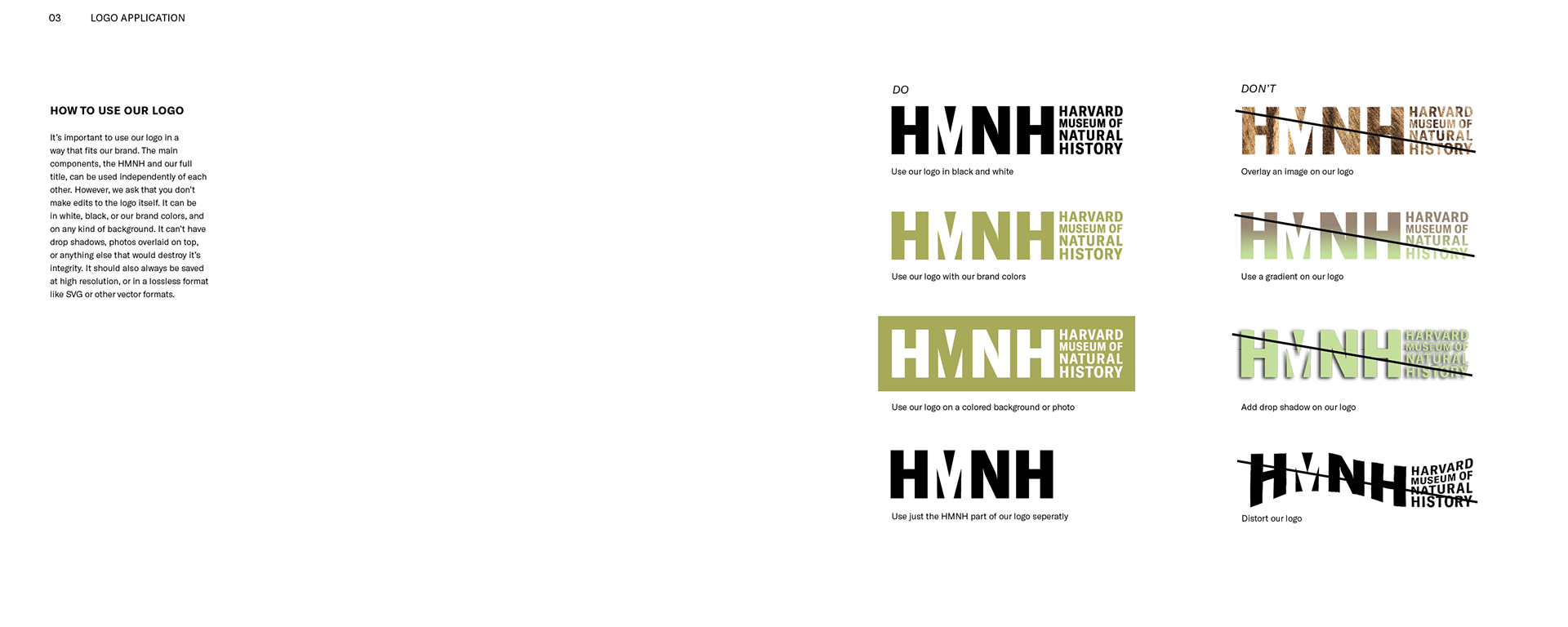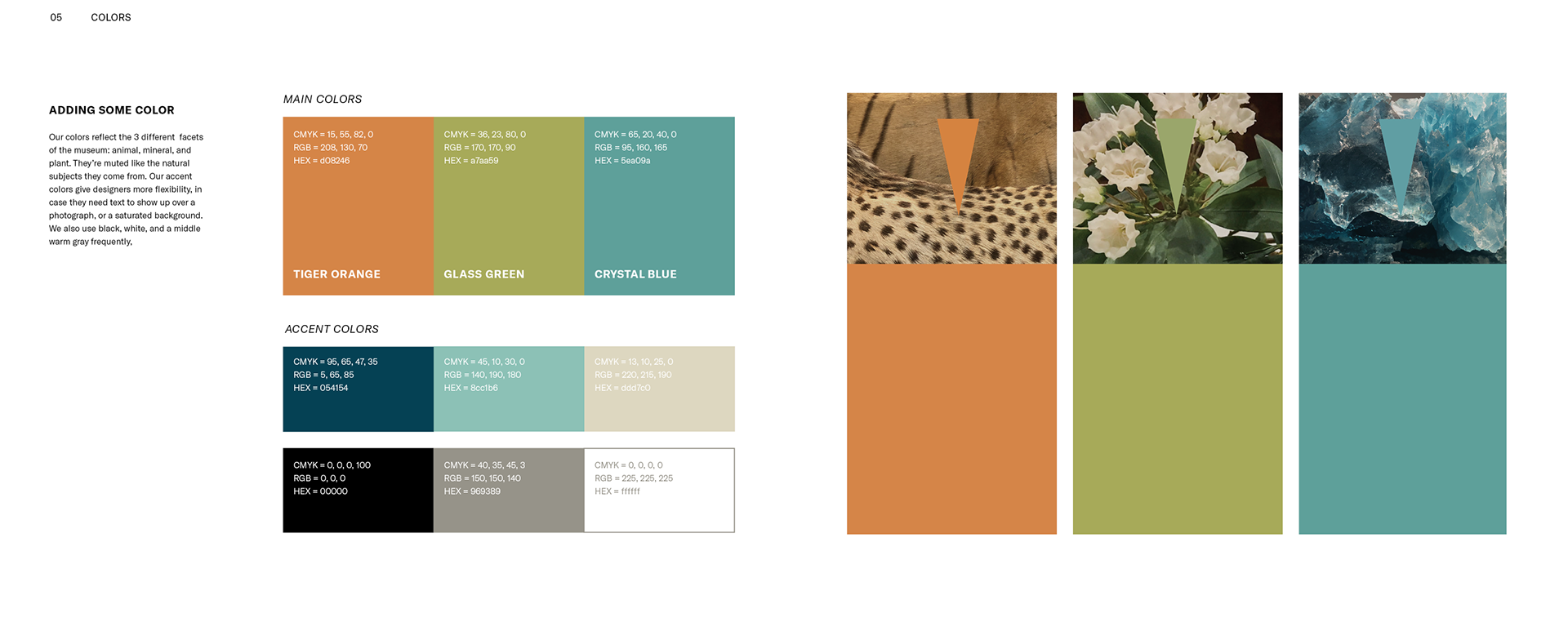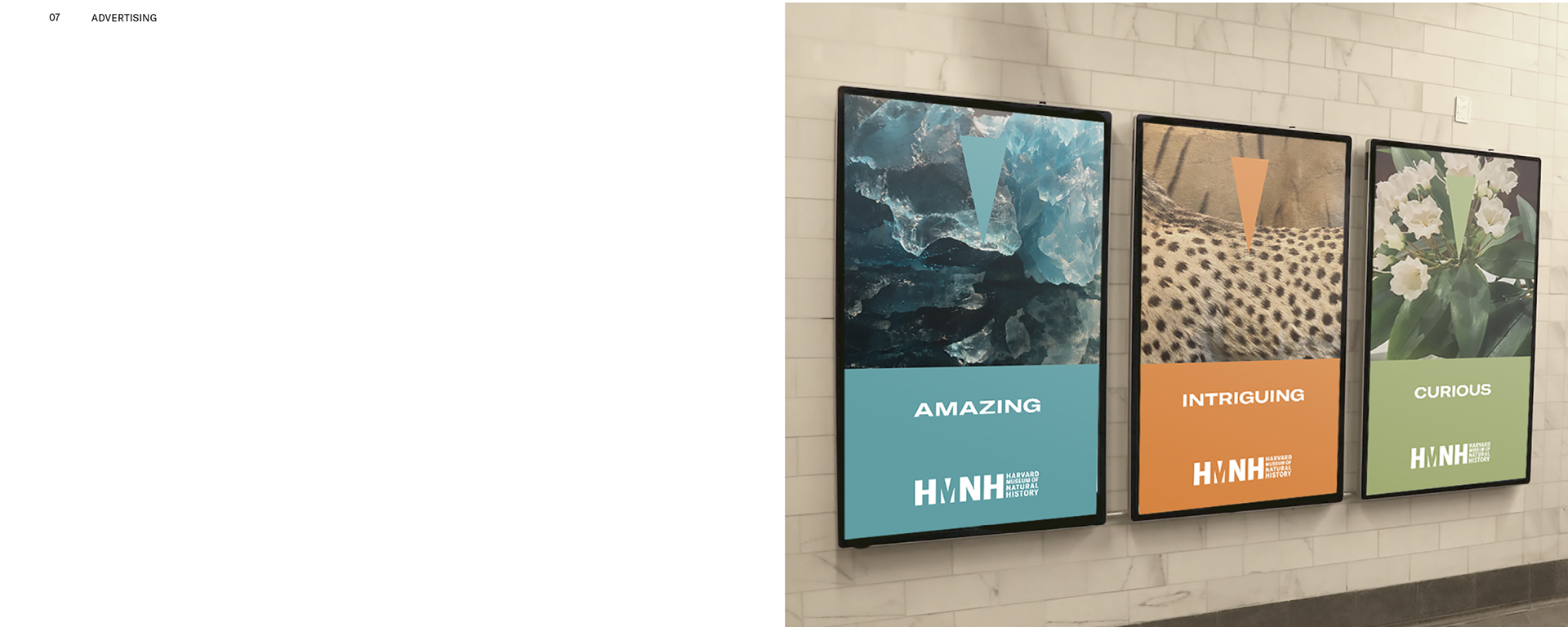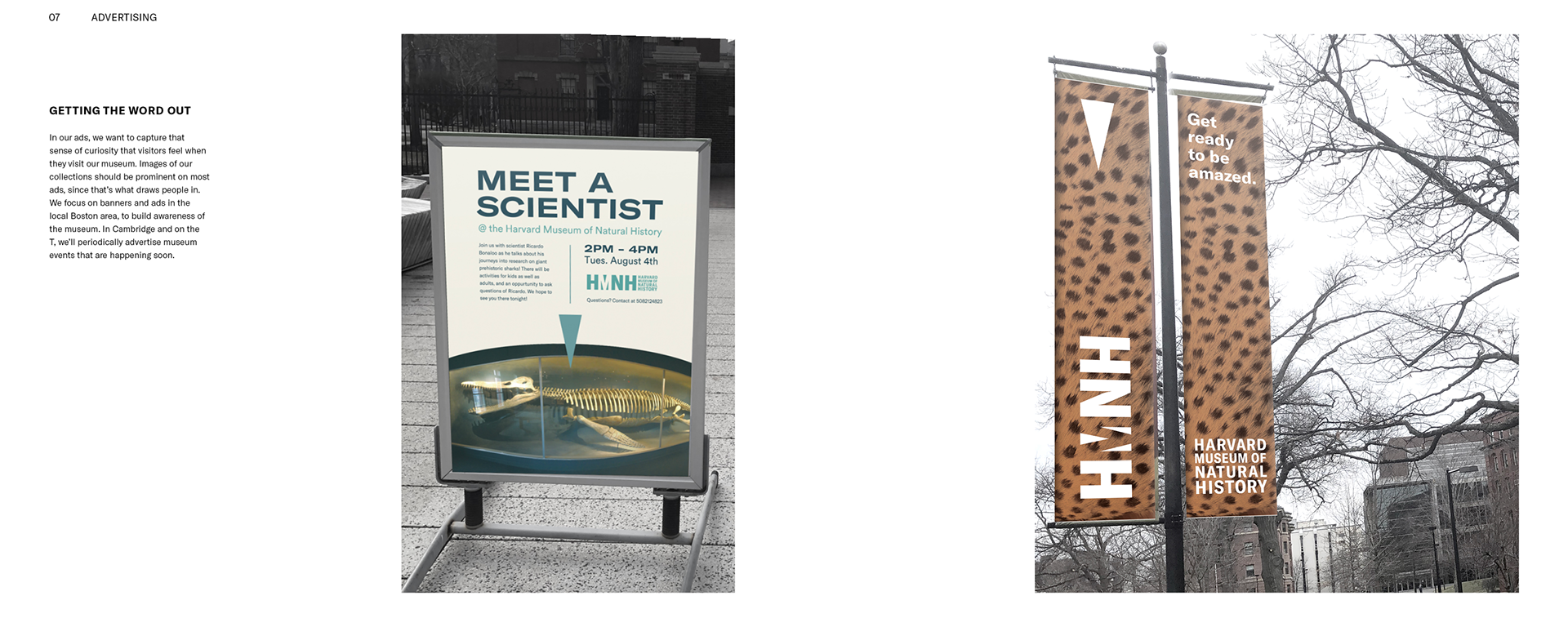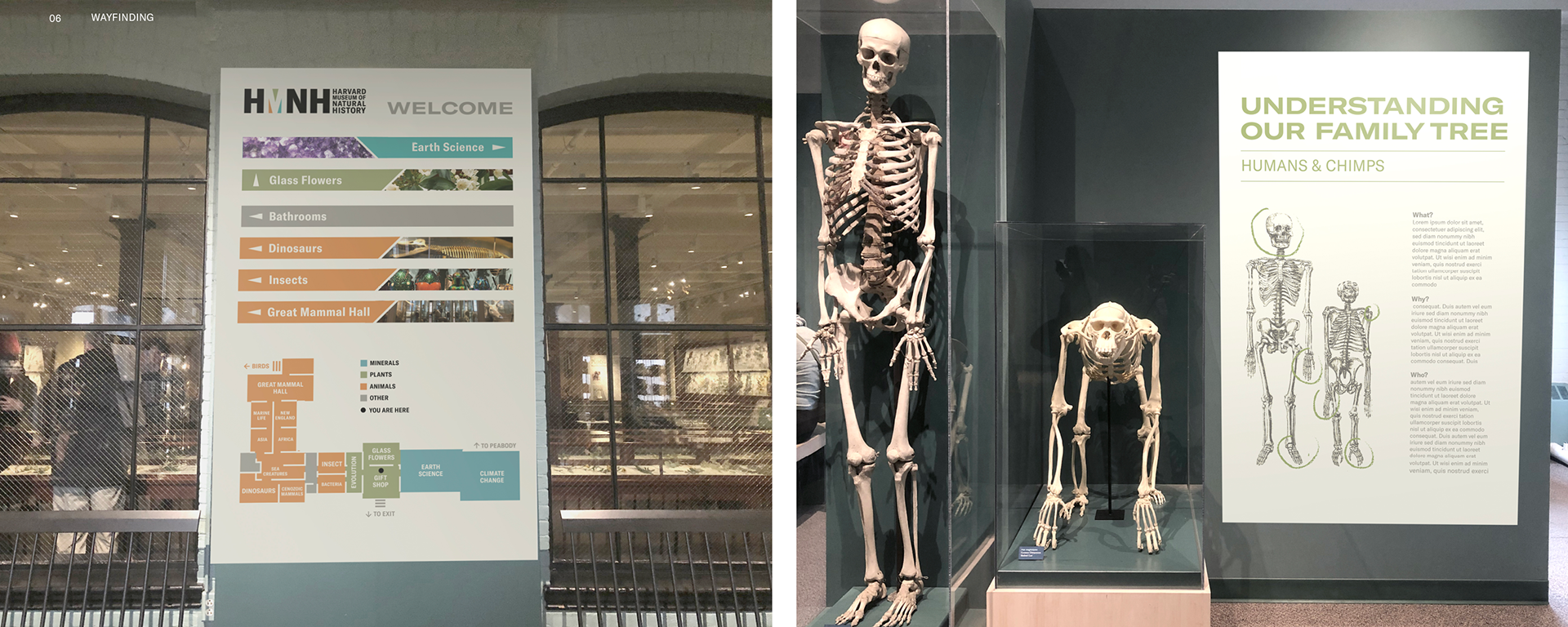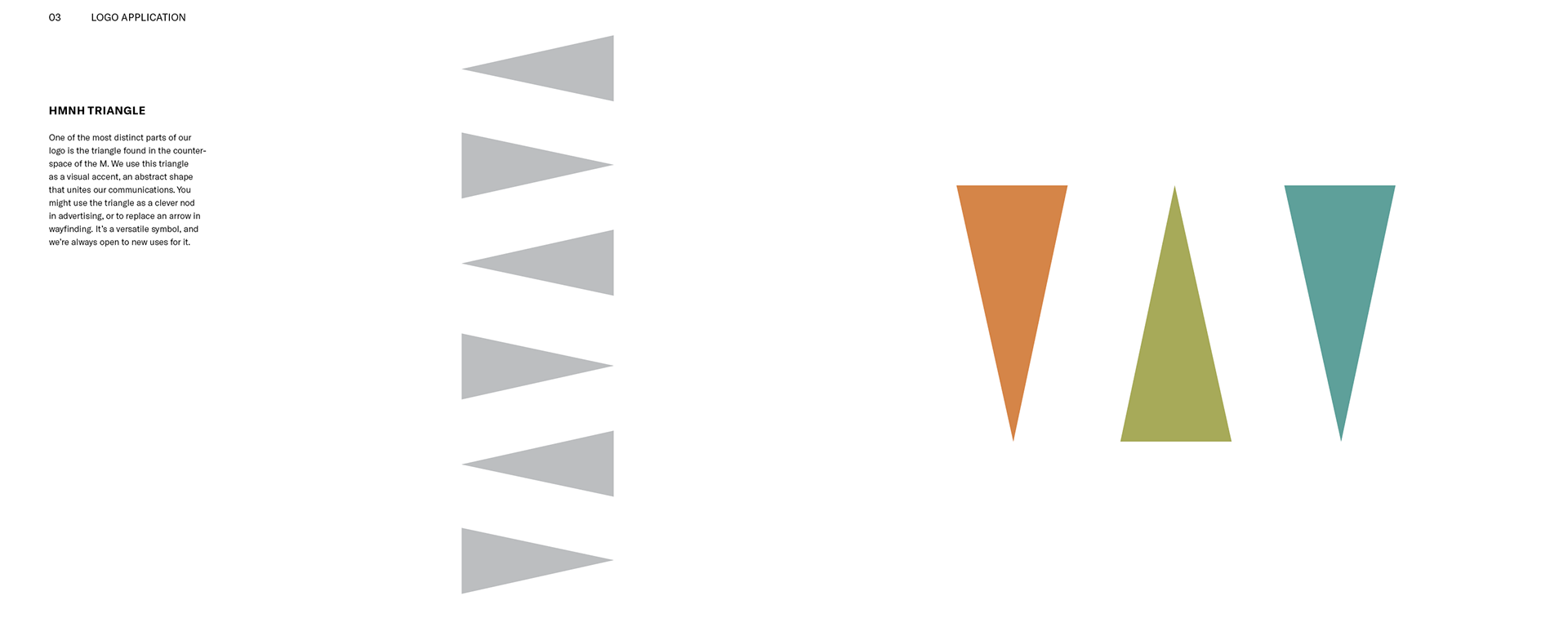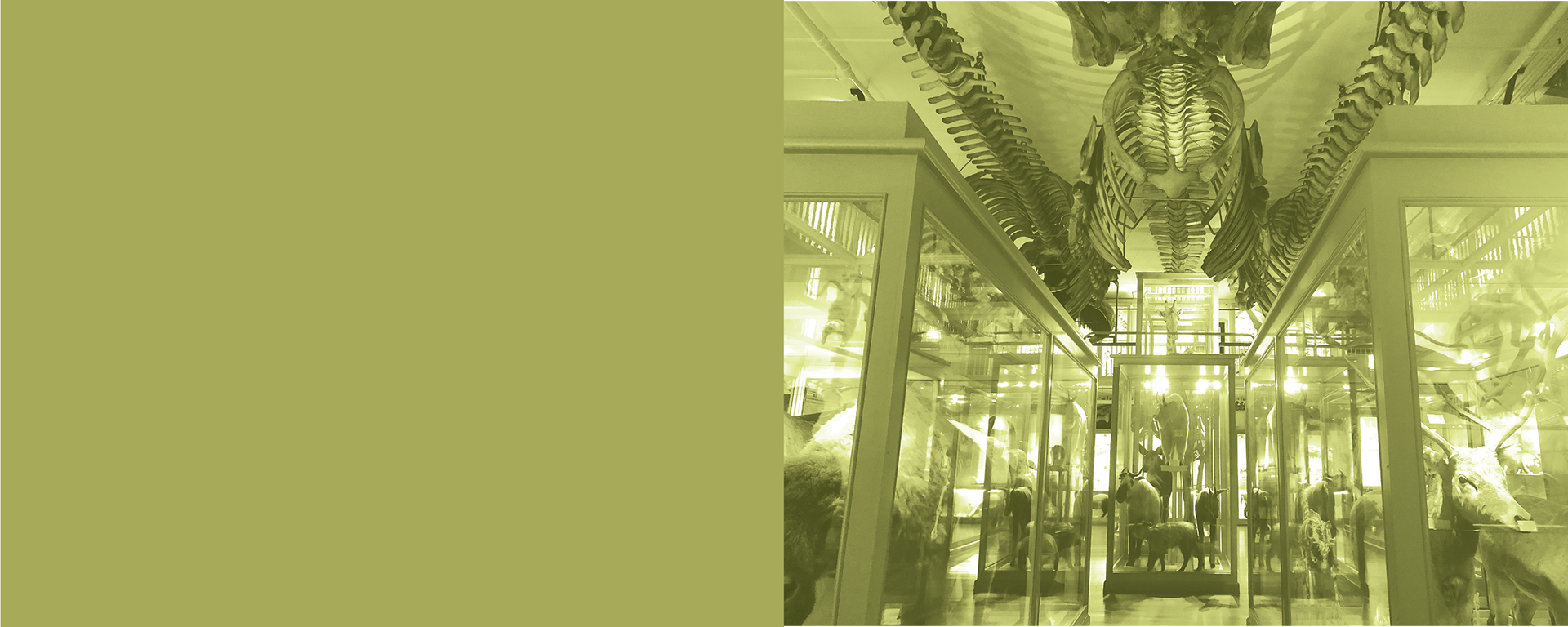 Credit
Photos are my own. Original HMNH logo belongs to the Harvard Museum of Natural History.