Inspiration
There's informal groups of plant lovers who bond through the #plantlife and #plantlover hashtags on Instagram, but no way for them to gather as a community. Through this app, I wanted to create a space for those people to gather online, swap tips, and get inspiration!

Process
I made the first version of this project a year ago. That's when I created the wireframes, interviewed plant lovers, made personas, and finished the first visual pass. I decided to give it a visual update this year! Throughout the process, I got feedback from professors and peers, tested prototypes with users, and revised Plantlife to get the best final product possible.
As far as typefaces, I paired Austin and Gotham Narrow in this project. Austin, with its varied thicks and thins, brought modern elegance to the visuals. Gotham Narrow is especially good for mobile design since it's condensed without having that condensed look.
This is the final visual pass on the screens. It's simple and elegant, someplace a user would like to spend time looking for inspiration and learning about houseplants.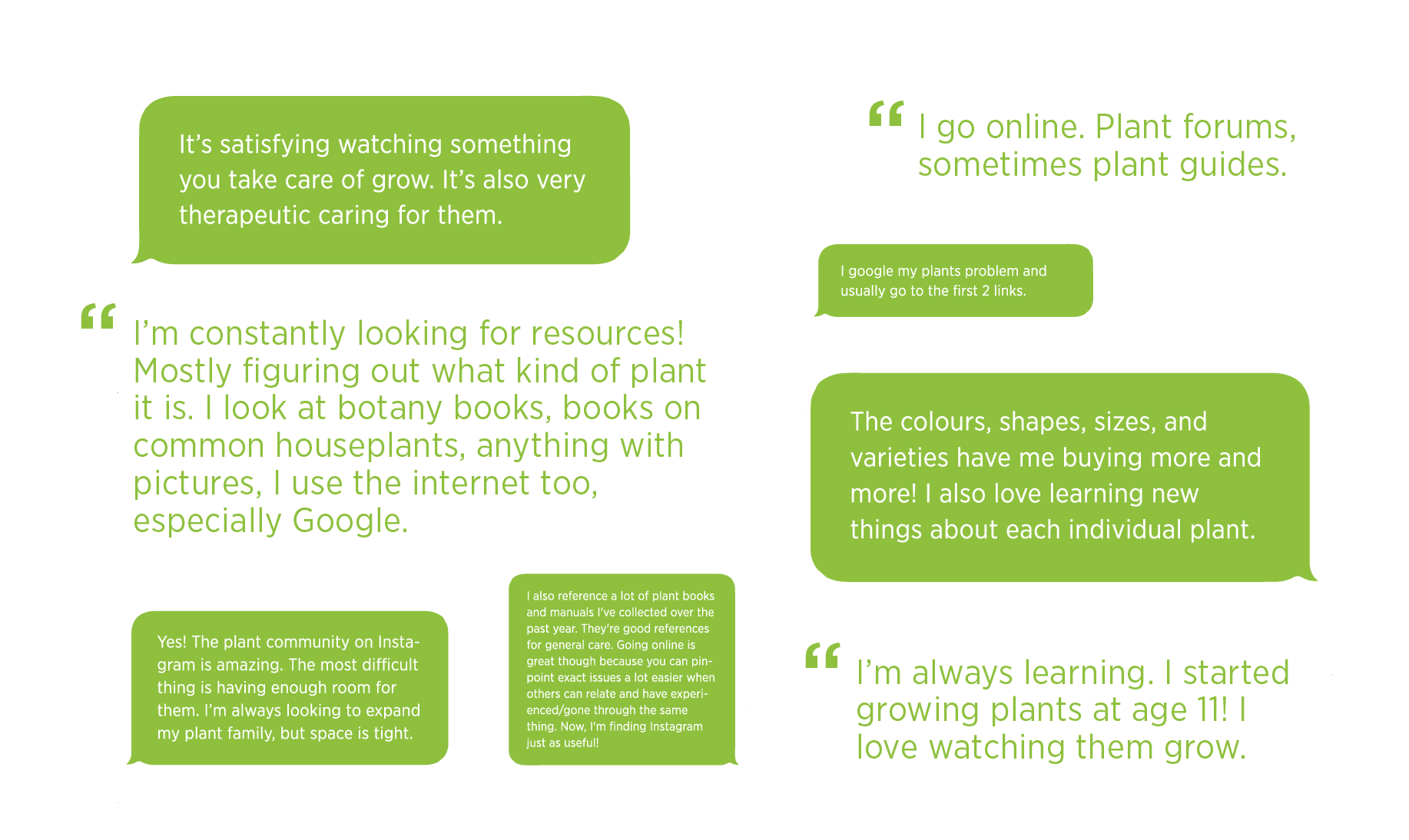 Speaking to Potential Users

A large part of my process for this app involved interviewing and communicating with potential users of the site. Along with people in my circle who love plants, I reached out to users in the #plantlife hashtag on Instagram. This is the ideal demographic of my audience, so I wanted to know how they felt on some core issues. They graciously answered some of my questions, including:

 - What's your favorite thing about growing plants?
- Do you feel a sense of community from other plant enthusiasts on Instagram? If so, how do you feel about the community?
- If you're having difficulty with a particular plant, what resources do you turn to for help?
- How often do you use your phone? What's your favorite/most used app?

Later on, once I'd created the app prototype, I also tested it out with potential users and incorporated their feedback.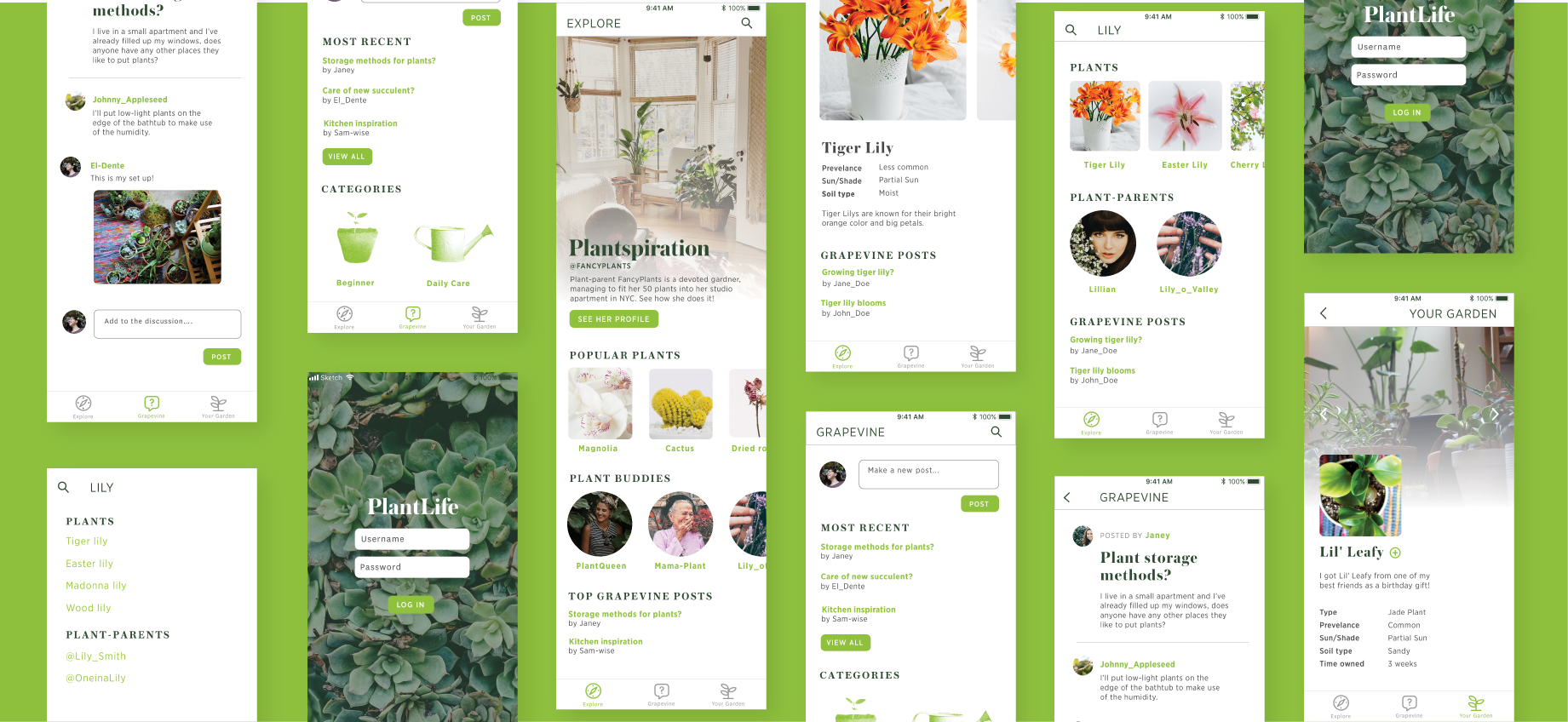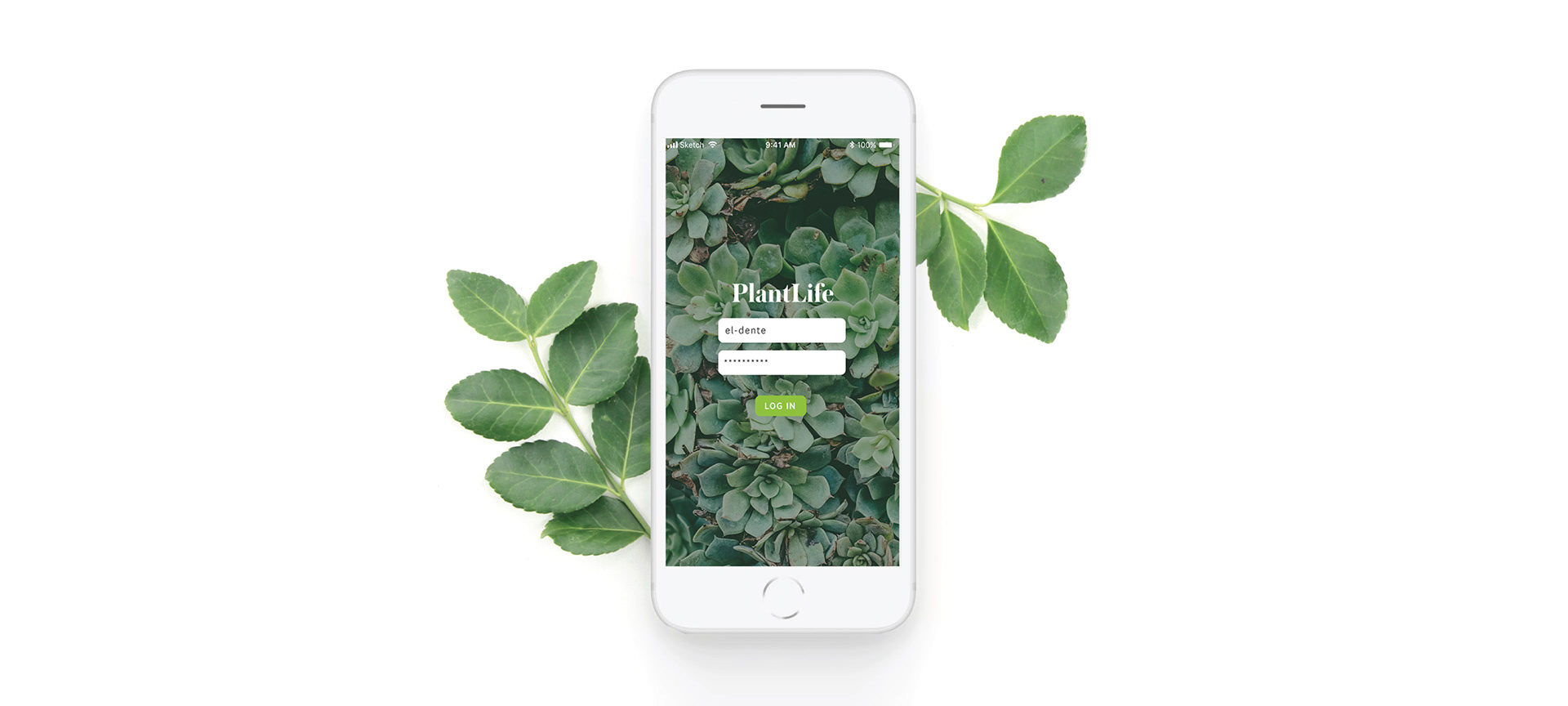 Users create an account to be able to engage with other users.  The login is very plant-inspired and visually appealing, to set the tone for the app.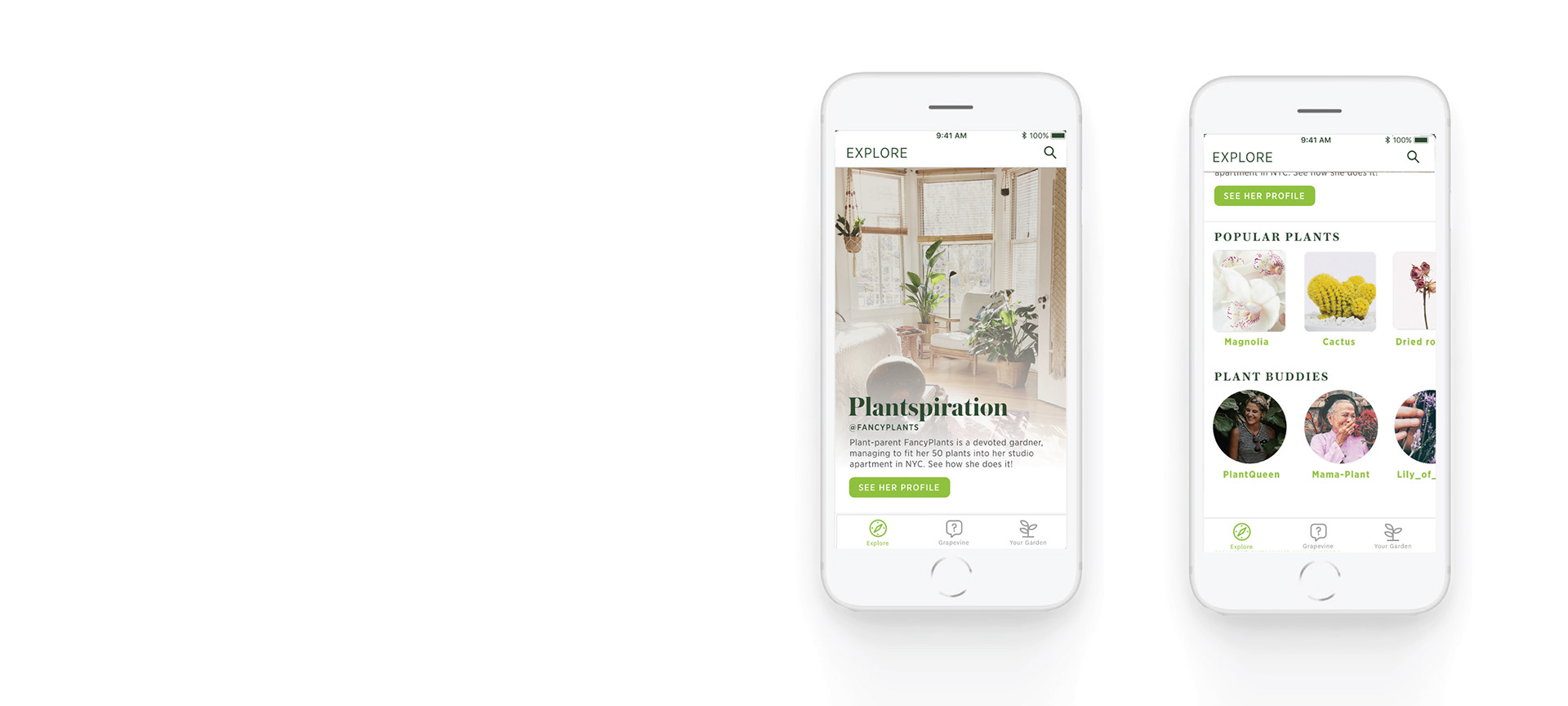 Explore

This is the home page for the app! Users are greeted by a featured user's garden first, as a source of inspiration. This is where they can explore plant facts/info, and see the people they've added to their Buddy list.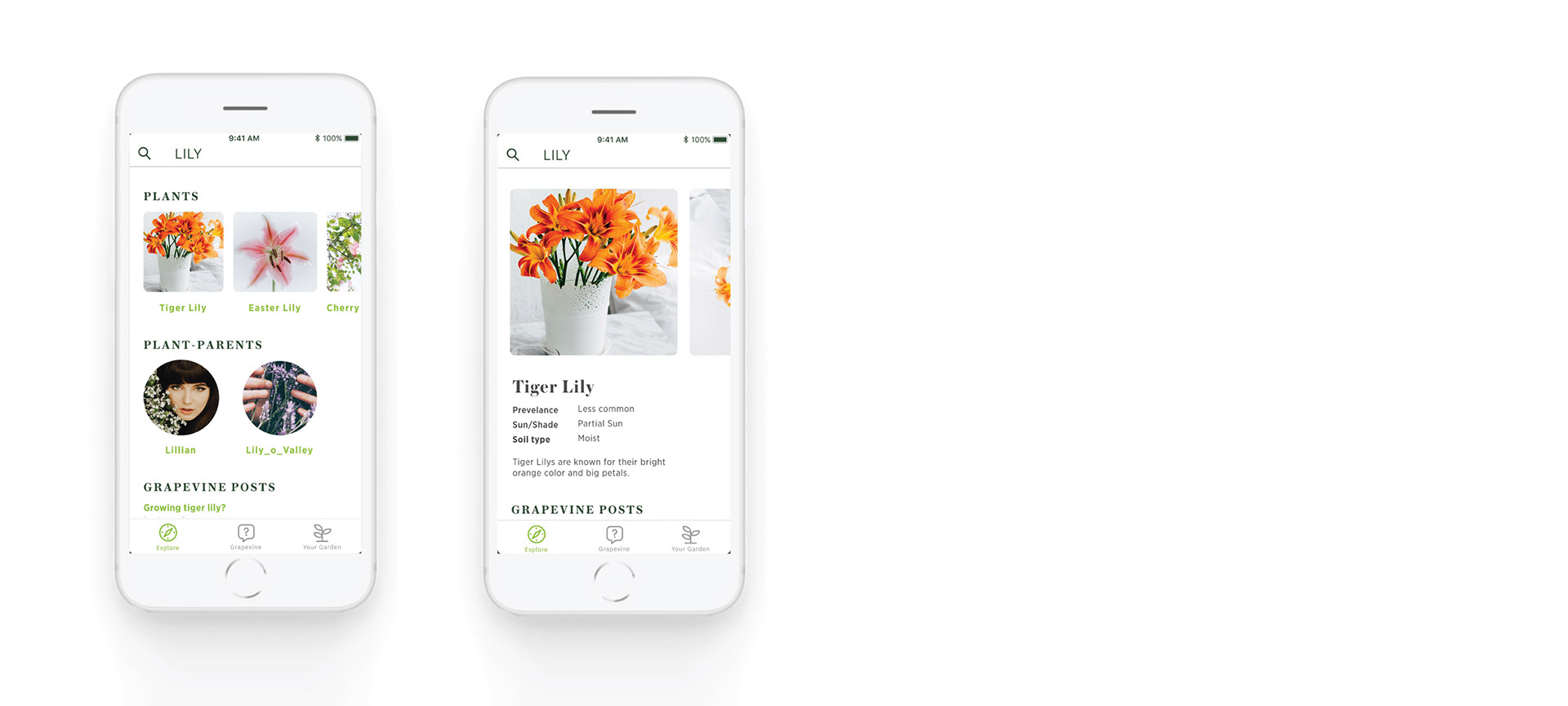 Search Results

When users tap on the search icon, they get a page of live results while they type. The search results page separates results by type: Plants, Plant-Parents (other users) and Grapevine posts.

Users can learn about each kind of plant and see pictures, to help them care for and identify their own plants.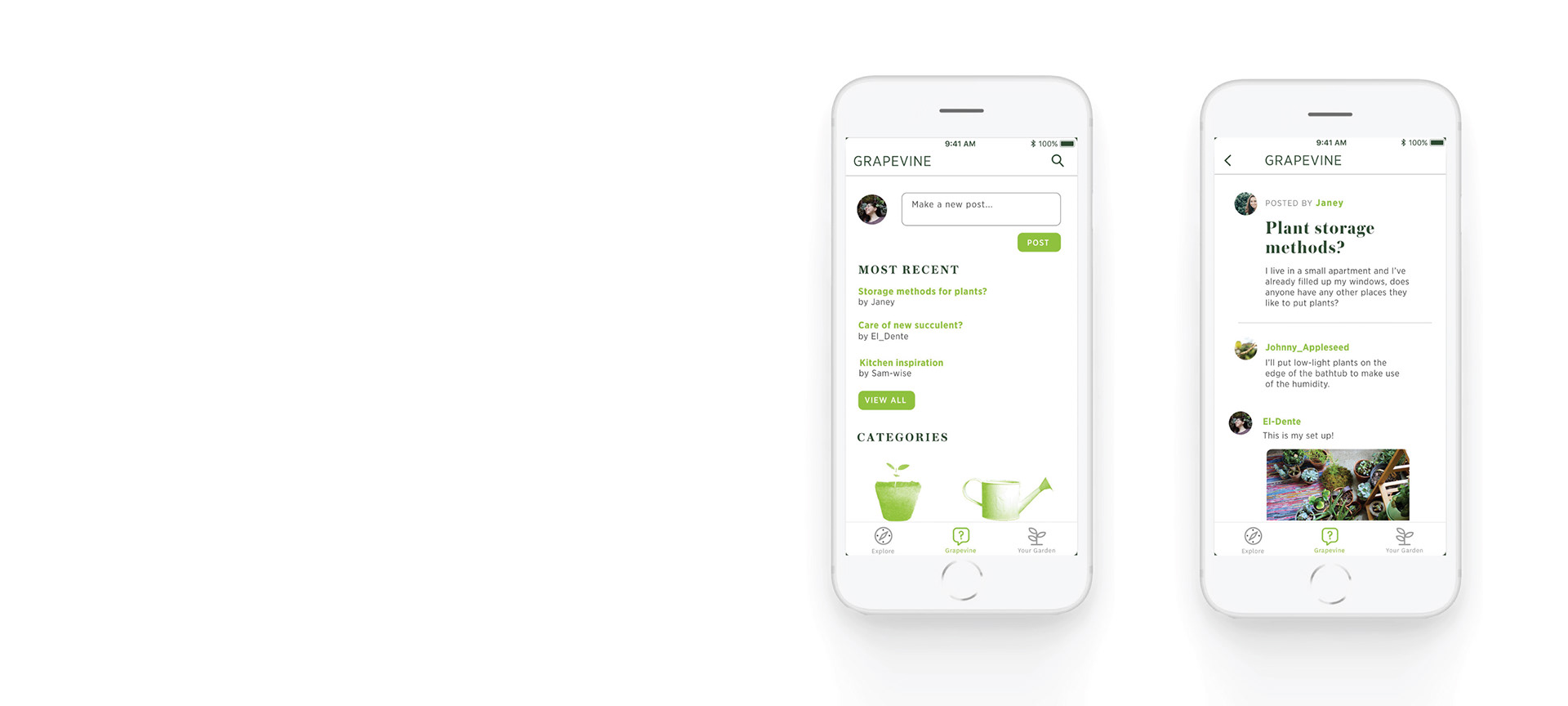 Grapevine

The Grapevine is a forum where users can ask each other questions and look for inspiration. The second image is what a post looks like on the Grapevine. Users can post text or photos as they choose.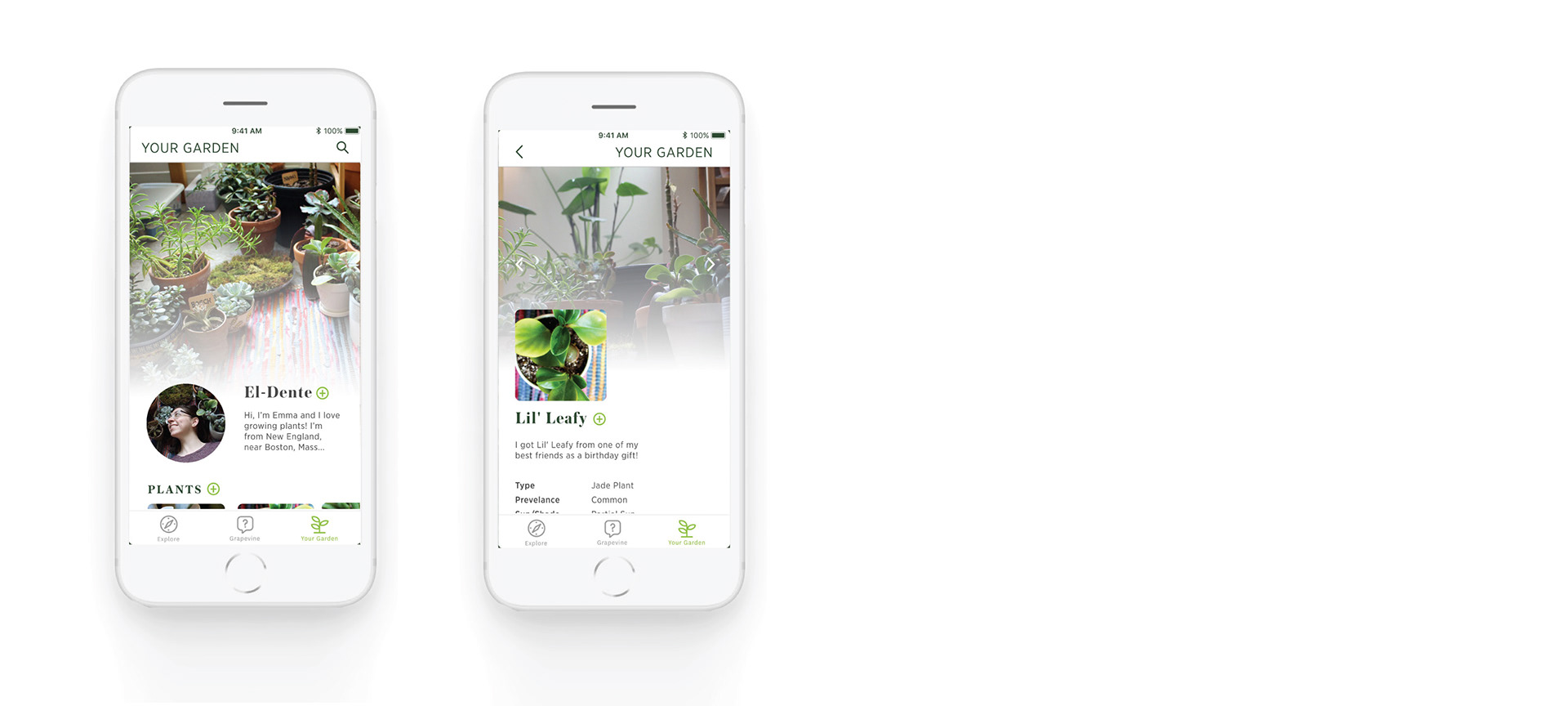 Your Garden

Your Garden is a place where users can keep track of their own plants and activity on Plantlife. This is also what other users can see of them.

Each of a users plants has its own detail page, where they can keep track of its type, and give it a description and name if they want to.
Credits

Photographs from Emma Hindall, Chris Lee, Timothy Buck, Brooke Cagle, Annie Sprat, Vero, and Daniel Hjallmarson. Photo edits are my own. App prototype created in Invision Studio.